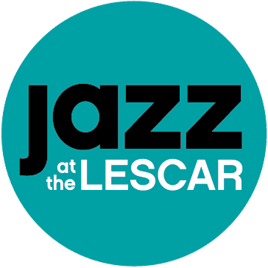 Every Wednesday The Lescar is home to the best weekly jazz night in Sheffield. With a diverse range of music from local, regional and national touring artists who showcase the depth and vibrancy of the UK Jazz scene, it's an all year round jazz festival on your doorstep!
Music starts at 8.45 pm, doors 8.15 pm.
Advance tickets are available for all Jazz at the Lescar gigs from Porter Brook Gallery (Sheffield Music Shop), Hickmott Road, (open 10am - 5pm, Tuesday - Saturday).

Jez Matthews
Email: lescarjazz@gmail.com
Telephone: 0774 020 1939

The Lescar Hotel
Sharrowvale Road
Sheffield
S11 8ZF (map)
www.thelescarhuntersbar.co.uk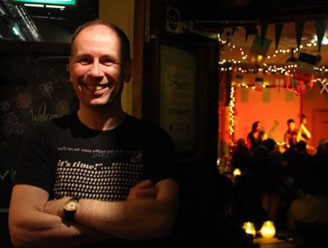 Sheffield Jazz
You can also catch some great jazz at Sheffield Jazz, with two seasons running annually throughout the Spring and Autumn at three venues: Crookes Social Club on Mulehouse Road, the Auditorium at Sheffield University Students Union on Western Bank, and the Crucible Theatre Studio.
www.sheffieldjazz.org.uk






Privacy Policy


Jazz at The Lescar maintains a list of names and email addresses of our audience members for publicity purposes only. This information is only used for the purpose of regular email updates from us to update you about the gigs that we are involved in promoting. It will not be used for any other purpose and will not be shared with any other people or organisations.

If you no longer wish to receive updates about upcoming gigs, please contact lescarjazz@gmail.com. We will follow up your request, and inform you when your details have been removed.

Additionally if you are a musician or promoter who has been in contact with Jazz at The Lescar we will generally retain your contact details (name, email, and telephone number if provided) to enable us to manage any current gig bookings that musicians may have with us, and for future reference when booking musicians to play at one of our venues, or working with promoters to establish tours for musicians. We will not share any of this information with any other people or organisations unless we have had explicit permission from you to do so.

Access to your information and correction
You have the right to request a copy of the information that we hold about you. If you would like a copy of some or all of your personal information, please email us at lescarjazz@gmail.com. We want to make sure that your personal information is accurate and up to date. You may ask us to correct or remove information you think is inaccurate.

Other sites and social media
If you follow any link from our website, application or service to another site or service, this privacy notice will no longer apply. We are not responsible for the information handling practices of third party sites or services and we encourage you to read the privacy notices appearing on those sites or services.

Changes to our privacy notice
We may change this privacy notice from time to time. However we will not reduce your rights under this privacy notice. We will always update this privacy notice on our website, so please try to read it when you visit us.

For further information on how your information is handled, how we maintain the security of your information, your rights to access information we hold on you, please contact: lescarjazz@gmail.com.

Page last updated: 26th May 2018