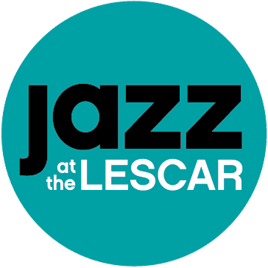 Every Wednesday The Lescar is home to the best weekly jazz night in Sheffield. With a diverse range of music from local, regional and national touring artists who showcase the depth and vibrancy of the UK Jazz scene, it's an all year round jazz festival on your doorstep!
Music starts at 8.45 pm, doors 8.15 pm.
Advance tickets are available for all Jazz at the Lescar gigs from Porter Brook Gallery (Sheffield Music Shop), Hickmott Road, (open 10am - 5pm, Tuesday - Saturday).

Jez Matthews
Email: lescarjazz@gmail.com
Telephone: 0774 020 1939

The Lescar Hotel
Sharrowvale Road
Sheffield
S11 8ZF (map)
www.thelescarhuntersbar.co.uk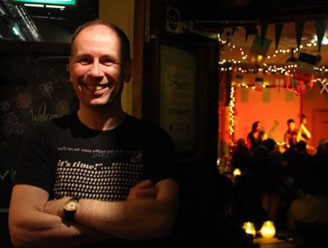 Sheffield Jazz
You can also catch some great jazz at Sheffield Jazz, with two seasons running annually throughout the Spring and Autumn at three venues: Millennium Hall on Ecclesall Road, the Auditorium at Sheffield University Students Union on Western Bank, and the Crucible Theatre Studio.
www.sheffieldjazz.org.uk






24th May 2017
Ryan Taylor Hammond Trio

£6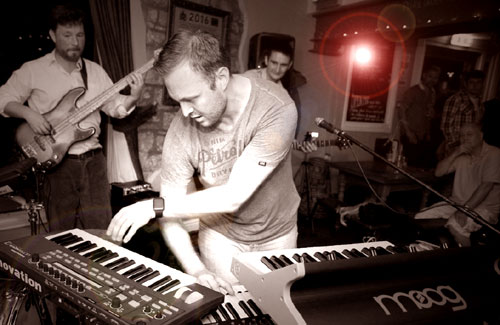 Authentic grooves, Blue Note jazz, swing, latin and funk, as keyboard master Ryan Taylor (organ/vocals) brings a fine trio featuring two of Sheffield's finest Phil Johnson (drums) and Chris Walker (guitar).

A fixture in many of the best bands on the Sheffield music scene, Ryan's inspiration for this gig are the great jazz organists Jimmy Smith, Tony Monaco, Joey DeFrancesco and Richard 'Groove' Holmes.

Perfect nocturnal vibes for the intimate atmosphere of the Lescar backroom. Don't miss this!
31st May 2017
Andrew Button Band

£6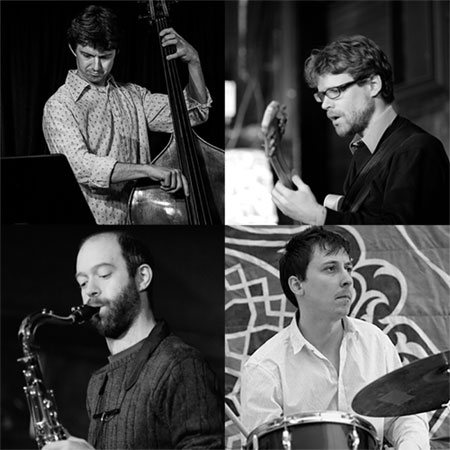 Four of the most in-demand musicians on the London jazz scene, led by guitarist Andy Button, with Andy Woolf on tenor sax, Dave Manington (bass) and Marek Dorcik (drums), and following an appearance at the London Jazz Festival, the wonderful Button Band return as part of a tour in support of their second album 'Emilie'.

Their music is poised, melodic, and approachable, mixing jazz with country, blues, and South African township jazz, and definite shades of Bill Frisell as well as John Scofield. Beautiful stuff.
7th June 2017
Word of Moth

£6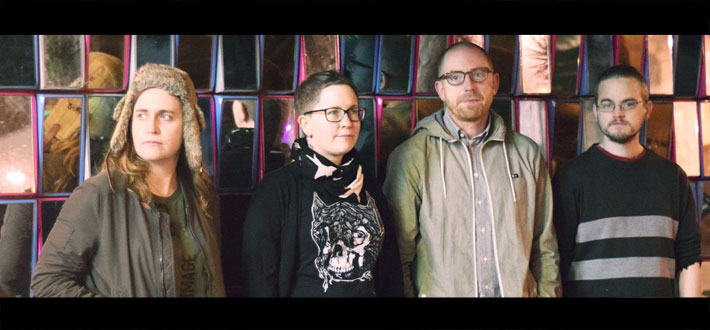 A four piece band with a powerful sound, based around intense and exploratory group improvisations, and heavy grooves and riffs, Word of Moth feature some of the most creative musicians on the UK improvised music scene, with Cath Roberts (Sloth Racket) on baritone sax, Dee Byrne (Entropi) on alto sax, Seth Bennett on double bass and Johnny Hunter on drums.

After an explosive performance at Lancaster Jazz Festival and most recently in Switzerland at Jazzwekstatt's 10th anniversary festival, their debut album will be out on the Luminous label in 2017.
Page last updated: 18th April 2016