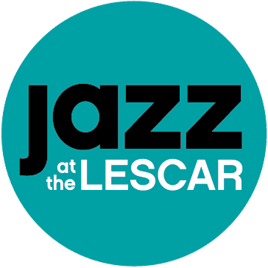 Jazz Promoter of the Year
in the
2018 Parliamentary Jazz Awards
Jazz at The Lescar is an award-winning jazz promoter based in Sheffield, hosting one of the UK's longest running weekly jazz nights, as well as occasional gigs at other venues around the city, covering a wide range of contemporary music, from local, regional, national and international touring artists, and showcasing the depth, creativity, and vibrancy of the jazz and improvised music scenes.
Run by musicians on a voluntary, not for profit basis, the nights are funded entirely through ticket sales for the gigs, and our legendary raffle!
Music starts at 8.45 pm, doors 8.15 pm.
Advance tickets are available for all Jazz at the Lescar gigs from Porter Brook Gallery (Sheffield Music Shop), Hickmott Road, (open 10am - 5pm, Tuesday - Saturday).

Jez Matthews
Email: lescarjazz@gmail.com
Telephone: 0774 020 1939

The Lescar Hotel
Sharrowvale Road
Sheffield
S11 8ZF (map)
www.thelescarhuntersbar.co.uk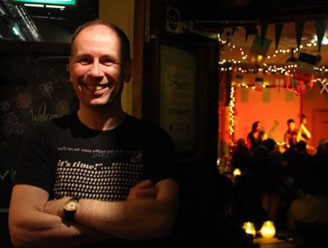 Sheffield Jazz
You can also catch some great jazz at Sheffield Jazz, with two seasons running annually throughout the Spring and Autumn at three venues: Crookes Social Club on Mulehouse Road, the Auditorium at Sheffield University Students Union on Western Bank, and the Crucible Theatre Studio.
www.sheffieldjazz.org.uk







17th April
Caravela

£8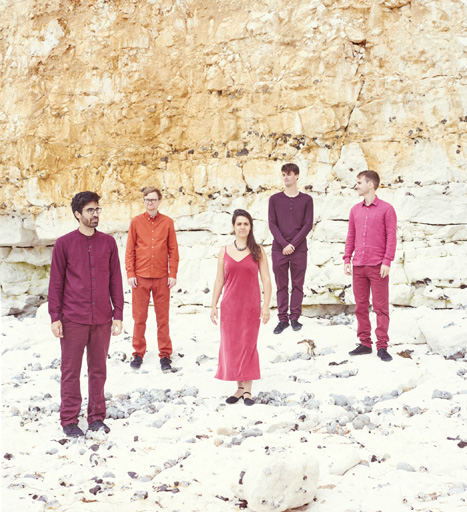 Mixing Afro-Brazilian with improvised jazz, and with melodies woven around vibrant South American and West African-inspired rhythms, and featuring some of the musicians who visited us last year with Bahla, we're delighted to welcome Caravela, led by Inês Loubet (voice), with Telmo Sousa (guitar), Joseph Costi (piano/keys), Greg Gotlieb (bass) and Ben Brown (drums).

Influenced by the likes of Baden Powell, Mayra Andrade, and Lionel Loueke, their music is sensitive and full of energy and life, fresh from the London Jazz scene.

'Three great tracks!' - Gilles Peterson

'Awesome debut EP' - Mr Bongo
24th April
Crescent Trio

£8

From London via New York; heady, interactive, rhythmic and intense contemporary jazz from three acclaimed and award-winning musicians, Jonny Mansfield (vibraphone), Will Sach (bass), and Boz Martin-Jones (drums). Between them these three energetic musicians have worked with legends of the jazz scene including Chris Potter, Geoff Simkins and Alex Garnett.

Jonny visited us last Autumn with his Elftet, a real highlight gig. Music alive and resonating with fresh ideas and energy.
1st May
Eyal Lovett Quartet

£8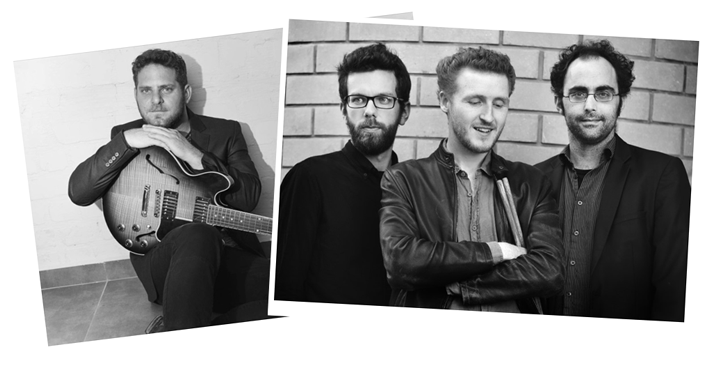 From the vibrant and creative Berlin jazz scene, with a sound influenced by the likes of piano greats Bill Evans and Brad Mehldau, as well as Israeli folk music and Mediterranean music. Israeli pianist Eyal Lovett brings a wonderful touch, allied to a strongly rhythmic drive, and expressive compositions. He has toured extensively through Europe and Israel, including the Bern, XJAZZ and Aarhus festivals, and brings a sublime and intuitive quartet, featuring Eran Har Even - guitar, Thomas Kolarczyk - double bass, Aidan Lowe - drums.

His previous album featured Gilad Hekselman, and this concert celebrates the release of his latest album on Berthold Records.
8th May
Rob Luft Band

£8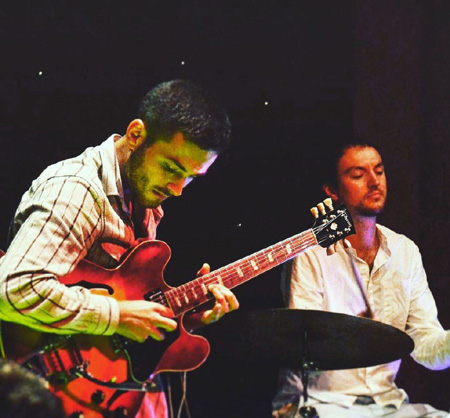 A truly fresh and distinctive voice on his instrument, recipient of the 2016 Kenny Wheeler Jazz Prize and winner of 2nd Prize in the 2016 Montreux Jazz Guitar Competition, and successive nominations for jazz instrumentalist of the year, guitarist Rob Luft brings the band of incredible talents that made his debut album 'Riser' one of the best of 2017.

Rob Luft (guitar), Joe Wright (tenor sax) Joe Webb (keyboard), Tom McCredie (bass guitar), Corrie Dick (drums & percussion). Infectious, melodic, exubrant, and unmissable.

'23-year-old Londoner Rob Luft has delivered the most fully-realized and rewarding debut album from a guitarist-composer since Julian Lage's 2009 outing, Sounding Point.' - Downbeat (USA)

'The virtuosity of the three [guitarists Al di Meola, John McLaughlin and Paco de Lucia] is reminiscent of the 23-year-old Londoner Rob Luft, who is celebrated as a new 'Wunderkind'' - Spiegel Online (D)
15th May
Yuko Yokoi

£8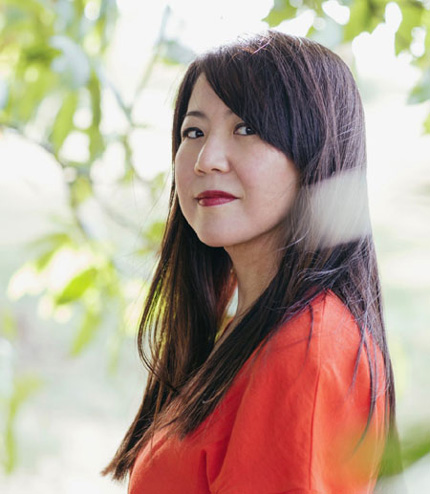 Vocalist Yuko Yokoi closes the UK tour of her debut album 'Verde' at The Lescar, with music that's both playful and minimalist in style, influenced strongly by Brasilian music and contemporary jazz, as well as by the Japanese philosophy 'wabi sabi' (the pursuit of embracing both the imperfection and transience of life).

With interpretations of compositions by Brazilian legends like Hermeto Pascoal, Egberto Gismonti and Ivan Lins, as well as some of her own co-written originals, she's joined by a first class band featuring Matt Robinson (piano), Ife Tolentino (guitar), and Alua Nascimento (percussion).
22nd May
Reinier Baas & Ben Van Gelder

£8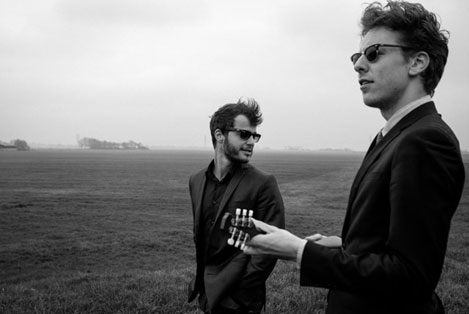 A unique chance to hear two of the foremost musicians on the European and NYC jazz scenes.

Guitarist Reinier Baas' music is idiosyncratic and focused, full of unexpected rhythmic and dynamic turns. Alto sax player Ben Van Gelder mixes lyricism and tranquility with explosive virtuosity. Their most recent recording 'Smash Hits' was recorded with the Grammy award-winning Metropole Orkest, and released in 2018. Reinier Baas has been Artist in Residence at the Südtirol Jazzfestival, and commissioned by both the North Sea Jazz Festival and the Royal Concertgebouw. Ben Van Gelder has collaborated and studied with the likes of Jason Moran, Lee Konitz, and toured his own ensemble extensively in Europe, Japan and the U.S., winning multiple awards.

Rooted in American jazz, but also unmistakeably European, riveting, expressive and original, don't miss them.

'Truly surprising... the top of their generation.' - JAZZENZO

'A breathtakingly talented guitarist, who is able to impress and touch with his instrument, and a gifted composer who dares to take risk on top of this.' - JAZZISM

'One of the best saxophone players under 30, with a luminous, pure, personal sound.' - JAZZTIMES
29th May
Sheffield Indian Music Ensemble and Guests

£9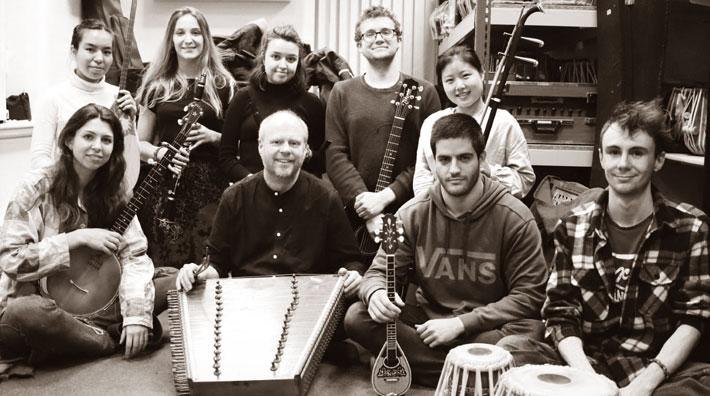 We're delighted to welcome back an unsung hero of the Sheffield music scene; tabla and santoor player and educator John Ball, leading the Sheffield Indian Music Ensemble, which brings together university music students and local community musicians, exploring the melodic and rhythmic improvisational potential of Indian music. You may have caught John with Unfurl, or on Sarathy Korwar's beautiful multi-layered 2018 album 'My East Is Your West'.

With John are Ford Collier (Tabla), Kate Griffin (Banjo), Alex Lyon (Clarinet), Manon McCoy (Flute), Zenonas Economides (Guitar), Aida Zhakhanbekova (Dombra).

The ensemble are joined by special guest Vijay Venkat, a multi-instrumentalist, vocalist, performer and composer specialising in the violin, viola, flute, and vichitra veena in the South Indian Classical (Carnatic) music style. Vijay has performed at major musical festivals and organisations in India and around the world, including the Madras Music Academy, Autumn Festival (Paris), Soest (Netherlands), Manchester International Festival and the Summer Solstice Festival of South Asian Arts, as well as being specially commissioned to compose and perform with the BBC Philharmonic orchestra.
Page last updated: 7th April 2019