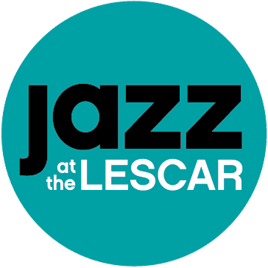 Jazz Promoter of the Year
in the
2018 Parliamentary Jazz Awards
Jazz at The Lescar is an award-winning jazz promoter based in Sheffield, hosting one of the UK's longest running weekly jazz nights, as well as occasional gigs at other venues around the city, covering a wide range of contemporary music, from local, regional, national and international touring artists, and showcasing the depth, creativity, and vibrancy of the jazz and improvised music scenes.
Run by musicians on a voluntary, not for profit basis, the nights are funded entirely through ticket sales for the gigs, and our legendary raffle!
Music starts at 8.45 pm, doors 8.15 pm.
Advance tickets are available for all Jazz at the Lescar gigs from Porter Brook Gallery (Sheffield Music Shop), Hickmott Road, (open 10am - 5pm, Tuesday - Saturday).

Jez Matthews
Email: lescarjazz@gmail.com
Telephone: 0774 020 1939

The Lescar Hotel
Sharrowvale Road
Sheffield
S11 8ZF (map)
www.thelescarhuntersbar.co.uk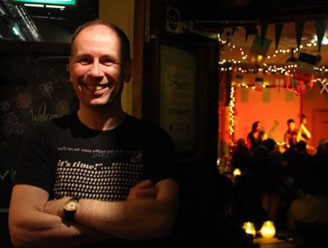 Sheffield Jazz
You can also catch some great jazz at Sheffield Jazz, with two seasons running annually throughout the Spring and Autumn at three venues: Crookes Social Club on Mulehouse Road, the Auditorium at Sheffield University Students Union on Western Bank, and the Crucible Theatre Studio.
www.sheffieldjazz.org.uk







22nd May
Reinier Baas & Ben Van Gelder

£8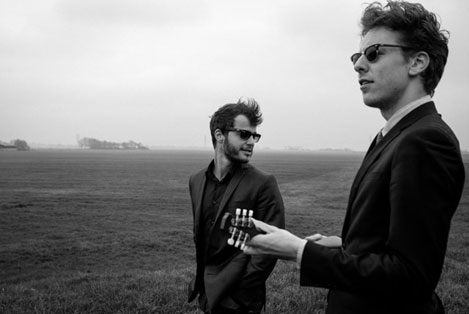 A unique chance to hear two of the foremost musicians on the European and NYC jazz scenes.

Guitarist Reinier Baas' music is idiosyncratic and focused, full of unexpected rhythmic and dynamic turns. Alto sax player Ben Van Gelder mixes lyricism and tranquility with explosive virtuosity. Their most recent recording 'Smash Hits' was recorded with the Grammy award-winning Metropole Orkest, and released in 2018. Reinier Baas has been Artist in Residence at the Südtirol Jazzfestival, and commissioned by both the North Sea Jazz Festival and the Royal Concertgebouw. Ben Van Gelder has collaborated and studied with the likes of Jason Moran, Lee Konitz, and toured his own ensemble extensively in Europe, Japan and the U.S., winning multiple awards.

Rooted in American jazz, but also unmistakeably European, riveting, expressive and original, don't miss them.

'Truly surprising... the top of their generation.' - JAZZENZO

'A breathtakingly talented guitarist, who is able to impress and touch with his instrument, and a gifted composer who dares to take risk on top of this.' - JAZZISM

'One of the best saxophone players under 30, with a luminous, pure, personal sound.' - JAZZTIMES
29th May
Sheffield Indian Music Ensemble and Guests

£9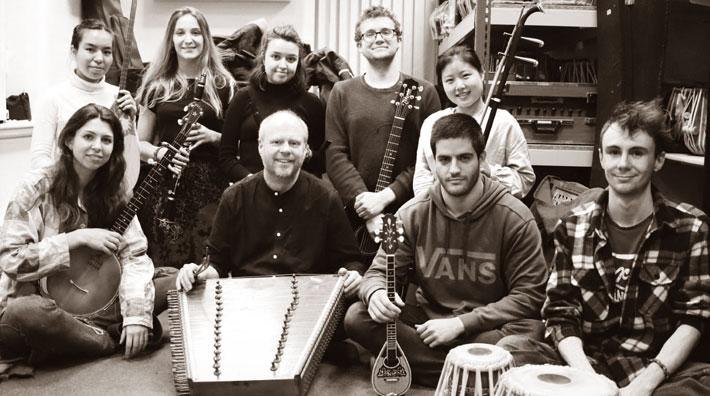 We're delighted to welcome back an unsung hero of the Sheffield music scene; tabla and santoor player and educator John Ball, leading the Sheffield Indian Music Ensemble, which brings together university music students and local community musicians, exploring the melodic and rhythmic improvisational potential of Indian music. You may have caught John with Unfurl, or on Sarathy Korwar's beautiful multi-layered 2018 album 'My East Is Your West'.

With John are Ford Collier (Tabla), Kate Griffin (Banjo), Alex Lyon (Clarinet), Manon McCoy (Flute), Zenonas Economides (Guitar), Aida Zhakhanbekova (Dombra), Antigoni Anastasiadou (vocals), Xiaxia Hua (Erhu) and Alex Bishop (Guitar).

The ensemble are joined by special guest Vijay Venkat, a multi-instrumentalist, vocalist, performer and composer specialising in the violin, viola, flute, and vichitra veena in the South Indian Classical (Carnatic) music style. Vijay has performed at major musical festivals and organisations in India and around the world, including the Madras Music Academy, Autumn Festival (Paris), Soest (Netherlands), Manchester International Festival and the Summer Solstice Festival of South Asian Arts, as well as being specially commissioned to compose and perform with the BBC Philharmonic orchestra.
5th June 2019: Tom Syson
12th June 2019: Tori Freestone Trio & Cesca Grace Quartet
19th June 2019: Lolanders
26th June 2019: Babelfish duo (Brigitte Beraha & Barry Green)
Saturday 29th June 2019 at Holt Cafe: Jamie Taylor & Sheryl Bailey
3rd July 2019: John Pope Quintet
10th July 2019: Greg Abate with the Nicola Farnon Trio
17th July 2019: Rachel Head Sextet
24th July 2019: Joel Purnell & The Jamie Taylor Trio
31st July 2019: This is Not America - Fini Bearman/Tom Cawley/Calum Gourlay
7th August 2019: Huw V Williams Trio
14th August 2019: Riley Stone-Lonergan Trio
21st August 2019: elegies
Page last updated: 21st May 2019