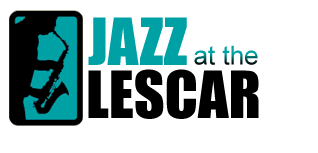 Every Wednesday The Lescar is home to the best weekly jazz night in Sheffield. With a diverse range of music from local, regional and national touring artists who showcase the depth and vibrancy of the UK Jazz scene, it's an all year round jazz festival on your doorstep!
Advance tickets are available for all Jazz at the Lescar gigs from Porter Brook Gallery (Sheffield Music Shop), Hickmott Road, (open 10am - 5pm, Tuesday - Saturday).

Jez Matthews
Email: lescarjazz@gmail.com
Telephone: 0774 020 1939

The Lescar Hotel
Sharrowvale Road
Sheffield
S11 8ZF (map)
www.thelescarhuntersbar.co.uk





Sheffield Jazz
You can also catch some great jazz at Sheffield Jazz, with two seasons running annually throughout the Spring and Autumn at three venues: Millennium Hall on Ecclesall Road, the Auditorium at Sheffield University Students Union on Western Bank, and the Crucible Theatre Studio.
www.sheffieldjazz.org.uk




8th July 2015
Nat Birchall Sextet

£6
A long overdue appearance at The Lescar for a giant of both the Northern and UK jazz scenes, and a musician described by Gilles Peterson as "one of the best musicians in the UK". Saxophonist Nat Birchall has followed his own path playing captivating music that is both spiritual and soulful. His live album 'Live In Larissa' was an instant classic, and an end of year favourite for many people in the year it was recorded, 2013.

He brings a wonderful band, comprising six of the North's most exciting and creative musicians; Nat Birchall - Tenor/soprano sax, percussion, Adam Fairhall - Piano, Corey Mwamba - Vibraphone, percussion, Michael Bardon - Bass, Johnny Hunter - Drums, Christian Weaver - congas/bata drum/bells/percussion. They've just recorded another album; catch them live before it becomes one of this year's classics!
15th July 2015
Nick Malcolm Quartet

£6
One of the country's finest trumpet players, with a rich, warm sound, and an inspiring and brilliantly integrated quartet whose second album 'Beyond These Voices' was one of the best of 2014.

Dan Nicholls on keyboard, Olie Brice on bass, Ric Yarborough on drums. Their music is dynamic, full of improvisational daring and intensity.

'... one of the UK's best contemporary jazz ensembles...' - JAZZMANN
22nd July 2015
Simon Read Octet

(in association with Jazz North)

£7
Led by bass player Simon Read this all star eight piece band, features some of the finest young players on the Leeds and London jazz scene. Check the line-up! Laura Jurd (trumpet), Ben Lowman (alto sax), Will Howard (tenor sax & clarinet), Kevin Holbrough (trombone), Michael De Souza (guitar), Jamil Sheriff (piano), Simon Read (bass), Sam Gardner (drums).

A huge sound, with great arrangements, and of course wonderful soloing.
29th July 2015
Alex Baker Quartet

£5
A long overdue return for this wonderfully fluid and creative tenor sax player, based in Sheffield and here previously in his quartet with Pete Lyons, Miyako. Perhaps best known for his work in Sheffield post-jazz outfit King Capisce, this band represents the more straight ahead jazz side of Alex's music, playing their own material influenced by the likes of Dave Holland and Wayne Shorter, plus some unexpected covers.

With Chris Noble (piano), Amy Baker (electric bass) & Johnny Hunter (drums).
5th August 2015
Sam Leak Trio

£6
Following two wonderful previous gigs at The Lescar, we had to have pianist Sam Leak back as soon as possible. Simply one of the best young pianists in the country, you can expect a mix of standards and original material; utterly contemporary, with a spontaneous and virtuoso approach straight out of the great jazz piano tradition, inspired by the likes of Keith Jarrett. Another unmissable gig. Line up to be confirmed, but you know this is going to be great!
12th August 2015
Misha Gray's Prehistoric Jazz Quintet

£5
Originally from Sheffield, now based in France, via Madrid, pianist Misha Gray brings a really vibrant band playing original swinging compositions that are very far from fossilised! The group have an album out soon 'Origin of the Species' and you know you're in capable hands with Lescar favourite Johnny Hunter on drums, Hugo Harrison on bass, Nick Walters (Beats & Pieces) on trumpet and Kyran Matthews (also from Beats & Pieces) on sax.
19th August 2015
Ben Lowman's Django Project

£7
A wonderfully mellifluous improviser, tenor sax player Ben Lowman brings his Django Reinhardt inspired nonet to the Lescar, featuring some of the finest musicians in the North. Kate Peters (vocals), Jonny Faull (soprano sax), Andrew Cox (alto sax), Ben Lowman (tenor sax), Russell Henderson (baritone sax), Jamie Taylor (guitar), Sam Dunn (guitar), Simon Read (bass), Steve Hanley (drums).

Expect just great joyful swinging arrangements of Django influenced material.
26th August 2015
Ferris / Lee / Weir

£5
We tap into the vibrant young Birmingham jazz scene and welcome three talented young musicians who's classic organ trio line-up inspired by Jimmy Smith, Wes Montgomery, John Scofield, also draws elements of rock, funk, folk and latin into the mix; Billy Weir on drums has performed and recorded with Simon Spillett, Jacob Collier, and Bobby Wellins; David Ferris on organ has played alongside the likes of Gareth Lockrane and Julian Siegel, and Ben Lee completes the trio with just a great swinging guitar sound.
2nd September 2015
Elliot Galvin Trio

£6
Pianist Elliot Galvin (here before with Laura Jurd's group) and his trio, with Tom McCredie (bass) and Simon Roth (drums) are one of most exciting new groups on the UK jazz scene; free-spirited and virtuosic, their music is playful and full of incredible energy. Winners of the 2014 European Young Musician of the Year award, their album 'Dreamland' received universal acclaim, described by The Guardian as "audaciously accomplished".

After being blown away by their set at Lancaster Jazz Festival last year, we're thrilled that they are coming to The Lescar. Arrive early for this one!
9th September 2015
Zeitgeist Trio

£5
Another piano trio, this time from the energetic Leeds new music scene, with a growing reputation and attracting radio play from Jamie Cullum, Zeitgeist Trio look set to follow in the footsteps of Gogo Penguin. They combine influences including Tigran Hamasyan, Phronesis, Meshuggah, Avishai Cohen and the Esbjörn Svensson Trio, with music that's rhythmically intense, and strongly melodic. Featuring Aleks Podraza (keyboards), Sam Quintana (basses), Tom Higham (drums).
16th September 2015
Little Lions featuring Corrie Dick, Matt Robinson and Joe Webb

£6
Something quite different. Beautiful music from one of the finest percussionists on the UK scene, drummer Corrie Dick has visited us previously with Blue Eyed Hawk and Laura Jurd. A gifted innovative and creative musician and composer, Corrie brings a wonderful trio to The Lescar, in a unique line-up featuring two of the country's very best young keyboard players, Matt Robinson (piano) and Joe Webb (organ). Their music is warm, emotive, even euphoric, and full of good humour.
23rd September 2015
Maciek Pysz

£6
Polish guitarist and composer, Maciek Pysz is a rising star of the European jazz scene, influenced by Pat Metheny, Ralph Towner, and Brad Mehldau, as well as range of music from Tango, Flamenco to Brazilian and Classical. An engaging performer with a sense of the cinematic, his band features the amazing Asaf Sirkis (drums) and Yaron Stavi (bass).

Signed to Dot Time records, Maciek's new album 'A Journey' was recorded in Italy and will be launched in November at the EFG London Jazz Festival.
30th September 2015
Misha Mullova-Abbado

£7
A wonderful bass player and rising star, Misha Mullova-Abbado brings a star-studded group of some of the finest young musicians in the UK, including Matthew Herd (alto sax), Dankworth prize-winner Tom Green (trombone), the much talked about Jacob Collier (piano) and Scott Chapman (drums).

Misha's music is really special; incredibly musical with a strong emotional core, and with his debut album out on Edition records in late 2015, this is another unmissable gig!
Page last updated: 6th July 2015