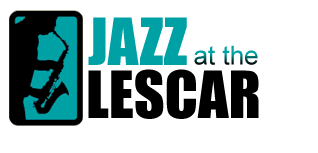 Every Wednesday The Lescar is home to the best weekly jazz night in Sheffield. With a diverse range of music from local, regional and national touring artists who showcase the depth and vibrancy of the UK Jazz scene, it's an all year round jazz festival on your doorstep!
Entry £5 (unless otherwise stated). Music starts at 9pm, doors 8.30pm.
Advance tickets are available for all Jazz at the Lescar gigs from Porter Brook Gallery (Sheffield Music Shop), Hickmott Road, (open 10am - 5pm, Tuesday - Saturday).

Jez Matthews
Email: jezm@jezm.f9.co.uk
Telephone: 0774 020 1939

The Lescar Hotel
Sharrowvale Road
Sheffield
S11 8ZF (map)
www.thelescarhuntersbar.co.uk







December 4th Nicolas Meier
UK-based Swiss virtuoso guitarist, on a European tour for his new album brings his group to The Lescar, for a real pre-Christmas treat packed with world music rhythms and melodies. This will be jazz filled with the sounds of Turkish, Eastern music, Flamenco and Tango, and a strong Pat Metheny influence.

Christmas break

January 8th Stuart McCallum Trio
Metheny meets Madchester! A much anticipated return by guitarist Stuart McCallum, featuring Luke Flowers on drums (both from the Cinematic Orchestra), and the rock steady bass playing of Pete Turner. Layered and looped sounds, played with real-time emotional engagement and vigour; spacious, intimate, yet full of life.
January 15th Myrtle George with Chris Walker
A firm favourite on the Sheffield Jazz scene, singer Myrtle George brings a great swinging band featuring a bunch of Sheffield's finest musicians, playing the music of Julie London. Featuring Myrtle George (vocals), Piero Tucci (sax), Chris Walker (guitar), Jamie Taylor (guitar), Steve Brickley (double bass).
January 22nd Mainwaring / Bourne / Bardon / Hendrickx
(The Lescar PRS New Music Series)
Mercury Prize nominee/MOBO prize winning saxophonist/composer James Mainwaring (Roller Trio), internationally reknowned improvising pianist Matthew Bourne, and (from Shatner's Bassoon) Mick Bardon (bass) and Joost Hendrickx (drums). An energetic and engaging mix of jazz, groove and the avant-garde.
January 29th Ant Law
Guitarist Ant Law returns with a band featuring Michael Chillingworth (Troykestra, Round Trip), Tom Farmer (Empirical, Round Trip) on bass, and James Maddren (Kit Downes, Gwilym Simcock) on drums. Ant has worked with the likes of Mica Paris, Leon Ware, but here presents his own virtuosic music, infused with the intense sound of the New York jazz scene.
February 5th Tom Harrison / Jamie Taylor Standards Quartet
Sheffield's own Jamie Taylor is joined by the cream of the young London jazz scene, as part of a UK tour. Familiar swinging jazz standards, played with youthful vigour by Tom Harrison (alto sax/flute), Jamie (guitar), Conor Chaplin (double bass), David Lyttle (drums). Between them these musicians have played with David Binney, George Garzone, Pino Palladino, Jason Rebello, Jean Toussaint.
February 12th Montuno
Jazz, funk, latin and soul to lift the roof off the Lescar. Dave Hockham drums, Kent Roach tenor & baritone saxes, Charlotte Orba hammond/keys, Steve Black guitar, Alex Henderson bass, Jon Hibbard alto sax, Errol Francis percussion. Also featuring special guest vocalist Dora Goddard. Think James Taylor Quartet, Tower of Power, Brand New Heavies, mixed with a good dose of Blue Note.
February 19th Let Spin
(The Lescar PRS New Music Series)
An all-star line-up with Ruth Goller (from Acoustic Ladyland) on bass, Moss Freed (from Moss Project) on guitar, Finlay Panter (from the Beats and Pieces Big Band) on drums, and Chris Williams (Led Bib) on sax. Dark, brooding grooves, upbeat quirky riffs, allied to accessible folk-like melodies.
February 26th Johnny Hunter Quartet
One of the most lively and creative drummers around, Manchester-based Johnny Hunter returns with a quartet featuring the talents of Ben Watte (tenor sax) and Graham South (trumpet) from the Beats & Pieces Big Band, and Stewart Wilson on double bass. Their 2013 CD on Efpi records recently made it onto BBC Radio 3's Jazz on 3 programme. Expect original contemporary jazz played with great energy and freedom.
March 5th Vitor Pereira Quintet
Based in London, another all-star line-up, with an album 'Doors' out on F-Ire records. Chris Williams (Led Bib) - alto sax, George Crowley - tenor sax, Andrea Di Biase (Kenny Wheeler) - bass, Dave Hamblett - drums, led by Portuguese guitarist Vitor Pereira. Music with a vast range of musical influences, and hints of both classical and world music.
Page last updated: December 1st 2013