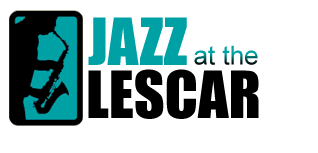 Every Wednesday The Lescar is home to the best weekly jazz night in Sheffield. With a diverse range of music from local, regional and national touring artists who showcase the depth and vibrancy of the UK Jazz scene, it's an all year round jazz festival on your doorstep!
Entry £5 (unless otherwise stated). Music starts at 9pm, doors 8.30pm.
Advance tickets are available for all Jazz at the Lescar gigs from Porter Brook Gallery (Sheffield Music Shop), Hickmott Road, (open 10am - 5pm, Tuesday - Saturday).

Jez Matthews
Email: jezm@jezm.f9.co.uk
Telephone: 0774 020 1939

The Lescar Hotel
Sharrowvale Road
Sheffield
S11 8ZF (map)
www.thelescarhuntersbar.co.uk







May 28th Sam Leak - Alex Merritt Quartet
Having visited us twice last year, including with his own critically acclaimed band Aquarium, another one of the UK's very best young pianists returns to The Lescar with brilliant young tenor player Alex Merritt, a graduate of Birmingham Conservatoire, who's own quartet made its debut at Ronnie Scotts in December last year. Together they bring a quartet playing a mix of standards and their own compositions.
June 4th Sally Doherty
Singer and songwriter Sally Doherty makes a welcome return. A musician with eclectic influences from Astrud Gilberto to Nick Drake, this line-up features the lyrical playing of Paul Kilvington (piano), Frank Grime (bass), and Caroline Boaden (drums). An intimate evening of original music, jazz ballads and folk with a latin flavour.
June 11th Fat Face
Part of an Apollo Jazz Network tour
Featuring Matt Postle (trumpet), Molly Jay (tuba) and Troy Conn (guitar), this unconventional trio from North Carolina draw on many influences including Bill Frisell, Ron Miles and Kenny Wheeler. Embracing the unusual line-up, theirs is a whole new take on the jazz trio; from old time jazz standards to effects pedals and free improvisation. Molly Jay is sponsored by Wessex Tubas.
June 18th Spacef!ght / Shatners Bassoon DOUBLE BILL
In association with Jazz North
Two bands ploughing new territory. First up, mixing jazz improvisation with electronics and projections, Spacef!ght feature Roller Trio's James Mainwaring, guitarist Tom Adams and electronics by Radek Rudnicki, combined with 3D projections from Jakub Hader. An immersive audio-visual experience, with music ranging from atmospheric, laid back, almost lounge tracks to heavy beat based, dense textures.

Shatners Bassoon feature six Leeds based composers/improvisers Michael Bardon (bass/electronics), Ollie Dover (sax/clarinet), Joost Hendrickx (drums/electronics), Andrew Lisle (drums), Johnny Richards (keys/electronics) and Craig Scott (guitar/electronics). Idiosyncratic and surreal music, intense riffs, free noise and ambient textures, influenced by Tim Berne, John Zorn, Frank Zappa, jazz, reggae, metal, contemporary classical and musique concrete.
June 25th Jamil Sherif Trio
In association with Jazz North
Straight from an international tour of China, one of the UK's most respected pianists, Leeds based Jamil Sheriff brings his top class trio to the Lescar with Pete Turner on bass and Dave Walsh on drums. A fresh take on the classic piano trio; deep yet melodic, swinging and approachable.
July 2nd Djangonauts
In honour of The Tour de France, a Gallic extravaganza! Music in the tradition of the Hot Club de France, brought to life by four of Sheffield's finest virtuoso musicians, Chris Walker and Phil Johnson (Guitars), Piero Tucci (Accordion), Kevin Walker (Bass).
July 9th Dave Mannington's Riff Raff
Top London bassist Dave Mannington brings an all-star cast of the UK's finest young musicians presenting original music drawing on folk, electronic and classical influences. Dave Manington (Bass), Brigitte Beraha (vocals), Tomas Challenger (tenor sax), Ivo Neame (piano/Rhodes/accordion), Rob Updegraff (guitar), Tim Giles (drums/percussion). Quirky, engaging and highly individual music.
July 16th HSQ + 2
In association with Jazz North
Really wonderful music, the Hilary Step Quartet are from Manchester. Subtly and beautfully, they blend the sound of four saxophonists (Jim Collins, Will Lenton, Helen Pillinger, and Helena Summerfield) with percussionist Phil Bennett and Rachel Gladwyn (Nitin Sawhney, Matthew Halsall, Corinne Bailey Rae) on harp. Magical stuff!
July 23rd Veronneau
Part of an Apollo Jazz Network tour
Fronted by French Canadian vocalist Lynn Veronneau, with Ken Avis on guitar, this group return to the UK from their native Washington D.C to perform their unique blend of bossa nova, swing and latin jazz. The band have won numerous awards, including a prestigious NEA award and have toured internationally to great acclaim. A blend of bossa nova, gypsy jazz and swing in English, French, Spanish and Portuguese. Ken Avis is a Cordoba Guitars Artist Ambassador.
July 30th Alice Zawadzki
With a new album 'China Lane' out on June 16th on Whirlwind Records, one of the most exciting musicians on the London creative music scene, a skilled singer-songwriter, violinist and pianist, Alice Zawadzki brings a stellar band of the brightest young stars on the UK scene, featuring Alex Roth (guitar), Kit Downes (Hammond organ), Andreas Lang (bass), Jon Scott (drums). Accessible and expressive, with influences from trip-hop, to Steve Coleman, to Bartok; cinematic, nostalgic, poignant, and communicative music.
August 6th Gypsies of Bohemia
Back by popular demand this great jazz trio mix up the vintage and the new, capturing the chic sophistication of 1930s Café Paris, whilst playing tunes by everyone from Britney Spears to Radiohead. They've played at Glastonbury, Kendal Calling and Manchester Jazz Festival. Jim Wallace (Lead Guitar), Matthew Whitaker (Rhythm guitar), Frank Grime (Double Bass).
August 13th Blind Monk Trio
"the world's finest GOTHIC BEBOP SHOW" …... on the back of rave reviews, an irrepressible trio featuring Bob Whittaker (tenor sax), Hugo Harrison (bass), and Lescar favourite, Johnny Hunter (drums). A fresh spin on the classic format of sax/bass/drums, energetic, original and quirky, featuring their own original compositions mixed with updates of classic tunes by the likes of Thelonious Monk. "a monster mash up of John Coltrane, Nirvana, Buddy Rich & Led Zeppelin"
August 20th Plinio Dourado's Segments
Sheffield-based drummer/percussionist brings a great trio featuring (from Montpellier) Marcus Borges (bass) and Alain Felice (piano), and a special guest. Expect jazz infused by the vibrant spirit of Brazilian music.
Page last updated: May 26th 2014