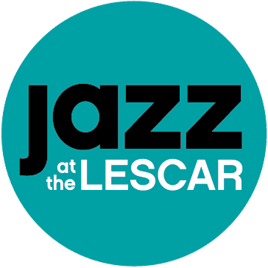 Every Wednesday The Lescar is home to the best weekly jazz night in Sheffield. With a diverse range of music from local, regional and national touring artists who showcase the depth and vibrancy of the UK Jazz scene, it's an all year round jazz festival on your doorstep!
Music starts at 8.45 pm, doors 8.15 pm.
Advance tickets are available for all Jazz at the Lescar gigs from Porter Brook Gallery (Sheffield Music Shop), Hickmott Road, (open 10am - 5pm, Tuesday - Saturday).

Jez Matthews
Email: lescarjazz@gmail.com
Telephone: 0774 020 1939

The Lescar Hotel
Sharrowvale Road
Sheffield
S11 8ZF (map)
www.thelescarhuntersbar.co.uk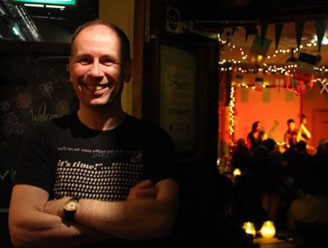 Sheffield Jazz
You can also catch some great jazz at Sheffield Jazz, with two seasons running annually throughout the Spring and Autumn at three venues: Crookes Social Club on Mulehouse Road, the Auditorium at Sheffield University Students Union on Western Bank, and the Crucible Theatre Studio.
www.sheffieldjazz.org.uk






20th December 2017
Jamie Taylor, Sam Dunn, Alan Barnes

£8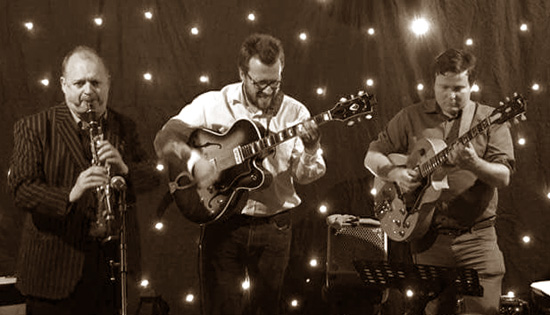 What a way to end the year. Two brilliant guitarists, Sam Dunn and Jamie Taylor, both based in Sheffield, are joined by a complete legend of the UK jazz scene, alto/baritone sax and clarinet player Alan Barnes.

It goes without saying that this will be a swinging occasion. Sam and Jamie are of course wonderful guitarists, both individual players with a rich understanding of the history of jazz guitar. You may have caught them in their other guise in the 'engine room' of the wonderful Perpetual Motion Machine.

Alan Barnes has played with just about everyone in a long and illustrious career, including Bjork, Bryan Ferry, Clare Teale, Jools Holland, Jamie Callum, Freddie Hubbard, Scott Hamilton, Stan Tracey, John Dankworth, Martin Taylor. An endless list, almost as long as the list of 25 British Jazz awards that he has amassed, as well as twice winning BBC Jazz Musician of the Year.

There will, of course, be mulled wine and other Christmas treats!

*

* Xmas break *

*

Page last updated: 17th December 2017