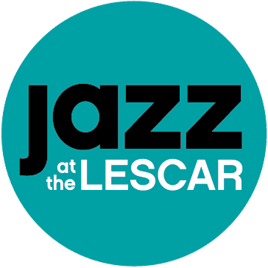 Jazz Promoter of the Year
in the
2018 Parliamentary Jazz Awards
Jazz at The Lescar is an award-winning jazz promoter based in Sheffield, hosting one of the UK's longest running weekly jazz nights, as well as occasional gigs at other venues around the city, covering a wide range of contemporary music, from local, regional, national and international touring artists, and showcasing the depth, creativity, and vibrancy of the jazz and improvised music scenes.
Run by musicians on a voluntary, not for profit basis, the nights are funded entirely through ticket sales for the gigs, and our legendary raffle!
Music starts at 8.45 pm, doors 8.15 pm.
There is a new £5 discounted rate for students who can provide ID.
Advance tickets are available for all Jazz at the Lescar gigs from Porter Brook Gallery (Sheffield Music Shop), Hickmott Road, (open 10am - 5pm, Tuesday - Saturday).

Jez Matthews
Email: lescarjazz@gmail.com
Telephone: 0774 020 1939

The Lescar Hotel
Sharrowvale Road
Sheffield
S11 8ZF (map)
www.thelescarhuntersbar.co.uk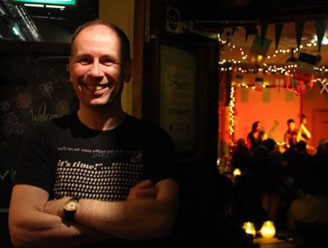 Sheffield Jazz
You can also catch some great jazz at Sheffield Jazz, with two seasons running annually throughout the Spring and Autumn at three venues: Crookes Social Club on Mulehouse Road, the Auditorium at Sheffield University Students Union on Western Bank, and the Crucible Theatre Studio.
www.sheffieldjazz.org.uk







16th October 2019
Alice Zawadzki / Shirley Smart / Misha Mullov-Abbado

£9

(£5)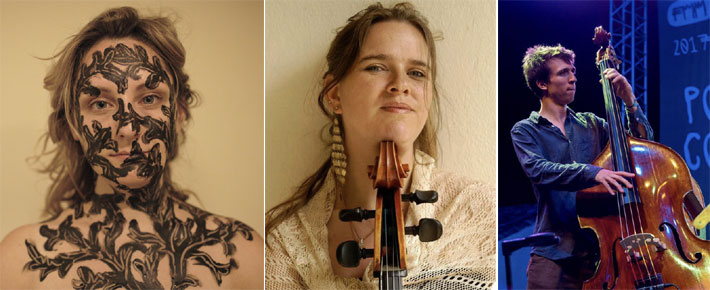 Alice Zawadzki brings wit, virtuosity, subtlety, sincerity and commitment to every performance; a vocalist and violinist with an extraordinary range of expression, and an international reputation.

Shirley Smart is one of the UK's finest creative cellists, with one of the year's best albums 'Long Story Short', she has worked internationally with the likes of Avishai Cohen, Omer Avital, Antonio Forcione, Mulatu Astatke, and Robert Mitchell.

A melodic and propulsive bass player, BBC Radio 3 New Generation Artist Misha Mullov-Abbado, has released two albums on Edition Records, and is co-director of the Patchwork Jazz Orchestra. Magical, intimate and virtuosic music-making.
23rd October 2019
Flying Machines

£8

(£5)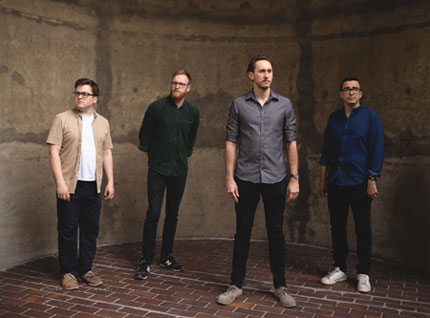 Mixing anthemic melodies and intense improvisation, with lusciously textured soundscapes, Flying Machines have received rave reviews for their second album 'New Life', on Ubuntu Music, produced by Grammy, MOBO and Mercury nominated producer Sonny Johns, and recently opened for legend Mike Stern at the London Jazz Cafe.

Contemporary fusion at its best, mixing metal with ambient meditations, group improvisation, and four of the most exciting musicians on the UK jazz scene, with Alex Munk (guitar), Matt Robinson (keys), Will Harris (electric bass) and Dave Hamblett (drums).
30th October 2019
Mike De Souza

£8

(£5)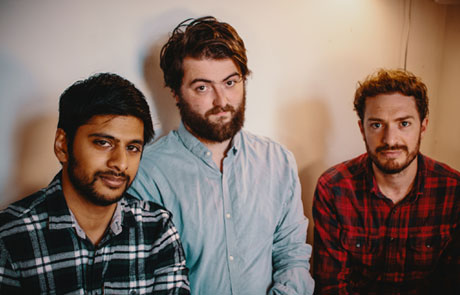 A guitar/bass/drums trio with influences from Radiohead and Deerhoof to the likes of jazz legends Pat Metheny and John Scofield. Intricate compositions meet energetic improvisations from three brilliant musicians from the creative London jazz scene.

Mike De Souza (guitar), Huw V Williams (double/electric bass) and Jay Davis (drums). Their debut EP 'Road Fork' has received multiple plays on Jazz FM, and you may have seen Mike and Jay with the acclaimed Big Bad Wolf.

'Fusionesque Pyrotechnics' - Jez Nelson (Jazz FM)
6th November 2019
Manchester Jazz Collective

£9

(£5)

A vibrant collaboration of the finest musicians from the Manchester jazz scene, playing original music rooted in contemporary jazz, mixing everything from middle eastern harmonies, to afro jazz, heavy metal and rock grooves, and Manchester's club culture.

Featuring musicians from the Beats & Pieces Big Band, Sloth Racket, Article XI, and Favourite Animals. Kyran Matthews (saxophones), Jeff Guntren (tenor saxophone and woodwinds), Emily Burkhardt (saxophones and woodwinds), Nick Walters (trumpet), Graham South (trumpet), Ellie Smith (trombone), Rich McVeigh (bass trombone), Andrew Stamatakis-Brown (piano), Paul Baxter (bass) and Johnny Hunter (drums).
13th November 2019
Nadim Teimoori / Ruth Goller / Corrie Dick

£8

(£5)

A unique line-up brought together especially for this gig, featuring 3 of the UK's finest improvising musicians.

Nadim Teimoori is simply an incredible, expressive tenor sax player, who has played with the likes of Stan Tracey, Julian Joseph, Jamie Cullum, James Taylor, and Iain Ballamy.

Ruth Goller's deeply rooted, grungy and energetically sparse bass playing can be heard with Melt Yourself Down, Let Spin, Oriole, Acoustic Ladyland, and Vula Viel.

A member of Mercury shortlisted Dinosaur, and the Elliot Galvin Trio, award-winning drummer Corrie Dick embodies a sense of joy, abandon, and freedom in his music, with a dynamic and open-minded approach that draws on influences from Celtic folk music, contemporary jazz, and African rhythms.
20th November 2019
Magic Lantern

£9

(£5)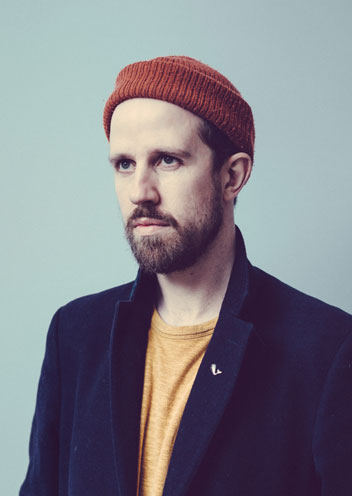 Jamie Doe is a wonderful musician who's songs reach out and inspire with their warmth, simplicity and heart-felt lyricism, with a brilliant band drawn from the London jazz scene and music ranging from afro-beat grooves, to solo piano, folk and late night saxophone jams, unified by Jamie's uniquely expressive voice and song-writing style.

Jamie Doe - vocals, classical guitar, Chris Hyson (Snowpoet) - Electric bass, backing vocals, Matt Robinson (Flying Machines, Corrie Dick) - Keyboard + effects, Dave Hamblett (Flying Machines) - Drums.

Unique and affecting music.

"Extraordinary. Beautiful poised singing, amazing lyrics and hypnotic production" - Tom Robinson, BBC Radio 6 Music

"Dreamy, beautiful. Something very, very special" - Lauren Laverne, BBC6 Music
27th November 2019
Universal Time

£8

(£5)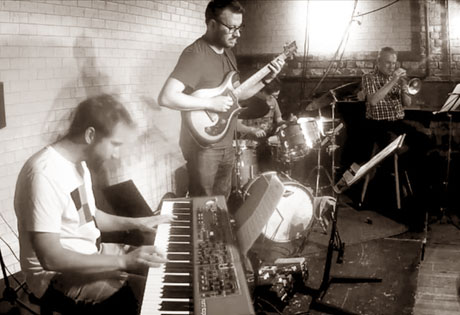 Simply beautiful lyrical music, bringing together European jazz-rock influences, free playing, textured harmonies and arching melodies, played with sensitivity and interaction by four incredible musicians, all based in the North.

With Richard Jones (Beats and Pieces) - keys, Steve Hanley (Perpetual Motion Machine, Family Band) - drums, Richard Iles (Paradise Trio, John Taylor, Bill Frisell) - flugelhorn, Jamie Taylor (Perpetual Motion Machine, Baptiste Herbin, Sheryl Bailey) - guitar.
4th December 2019
Xhosa Cole Quartet

£9

(£5)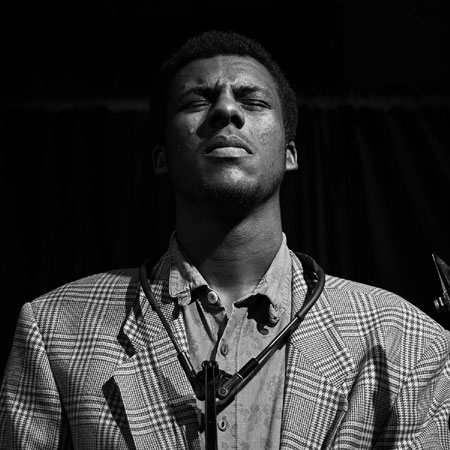 In an absolutely killer line-up, the winner of the 2018 BBC Young Jazz Musician of the year, tenor sax player Xhosa Cole, is joined by an all-star quartet featuring some of finest UK-based talent, with fellow finalist bass player James Owston, powerhouse drummer Jim Bashford and Canadian trumpet virtuoso Jay Phelps, and repertoire inspired by the music of legends Sonny Rollins, Clifford Brown and Gigi Gryce.

A band overspilling with charisma, passion, edge, chemistry and spontaneity.
Page last updated: 12th October 2019