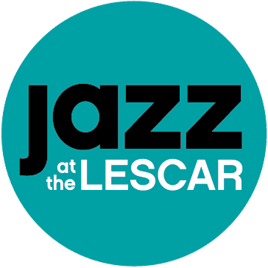 Jazz Promoter of the Year
in the
2018 Parliamentary Jazz Awards
Jazz at The Lescar is an award-winning jazz promoter based in Sheffield, hosting one of the UK's longest running weekly jazz nights, as well as occasional gigs at other venues around the city, covering a wide range of contemporary music, from local, regional, national and international touring artists, and showcasing the depth, creativity, and vibrancy of the jazz and improvised music scenes.
Run by musicians on a voluntary, not for profit basis, the nights are funded entirely through ticket sales for the gigs, and our legendary raffle!
Music starts at 8.45 pm, doors 8.15 pm.
Advance tickets are available for all Jazz at the Lescar gigs from Porter Brook Gallery (Sheffield Music Shop), Hickmott Road, (open 10am - 5pm, Tuesday - Saturday).

Jez Matthews
Email: lescarjazz@gmail.com
Telephone: 0774 020 1939

The Lescar Hotel
Sharrowvale Road
Sheffield
S11 8ZF (map)
www.thelescarhuntersbar.co.uk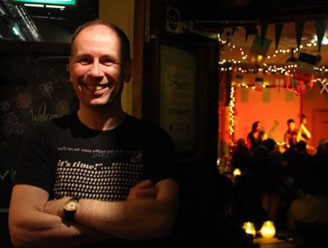 Sheffield Jazz
You can also catch some great jazz at Sheffield Jazz, with two seasons running annually throughout the Spring and Autumn at three venues: Crookes Social Club on Mulehouse Road, the Auditorium at Sheffield University Students Union on Western Bank, and the Crucible Theatre Studio.
www.sheffieldjazz.org.uk







13th February 2019
Escape Hatch

£8

A really special piano trio, and a collaboration between 3 of the most exciting musicians on the European jazz scene, with MOBO-award winning pianist Ivo Neame (Phronesis), Italian double bassist Andrea Di Biase and drummer Dave Hamblett.

Mixing influences from Ligetic, Messiaen, Vijay Iyer, and Steve Lehman, their music is intense and deep; a journey through an array of musical landscapes, played with verve and integrity; polyrythmic yet also lyrical. Escape Hatch have previously performed with Kenny Wheeler, and their debut album 'Roots of Unity' on Whirlwind Records featured Julian Arguelles on saxophones.
20th February 2019

at Holt Cafe
Magic Lantern

£10 (£8 concessions)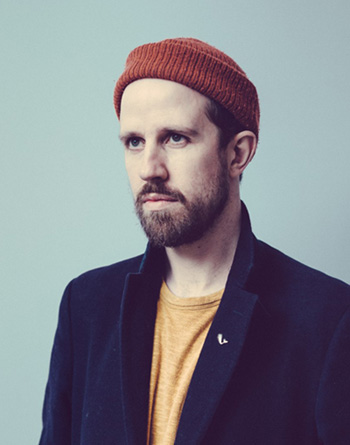 Magic Lantern is the musical moniker of Jamie Doe, a wonderful musician who's songs reach out and inspire with their warmth, simplicity and heart-felt lyricism.

He visits us with his third album 'To The Islands' receiving rave reviews and radio play. With a brilliant band of musicians drawn from the London jazz scene, the music ranges from afro-beat grooves, to solo piano, folk and late night saxophone jams, united by Jamie's uniquely expressive voice and song-writing style. We're delighted he's coming to Sheffield.

This gig is sure to sell out, so please do book early!

Jamie Doe - vocals, classical guitar, Chris Hyson - Electric bass, backing vocals, Matt Robinson - Keyboard + effects, Dave Hamblett - Drums.

Holt Cafe, 156 Arundel St, Sheffield S1 4RE
Doors 7.45, Music 8.45

'Extraordinary. Beautiful poised singing, amazing lyrics and hypnotic production' - Tom Robinson, BBC Radio 6 Music

'Dreamy, beautiful. Something very, very special' - Lauren Laverne, BBC6 Music
27th February 2019

at Yellow Arch Studios
Patchwork Jazz Orchestra

(£10 adv, £8 adv concessions, £12 on the door)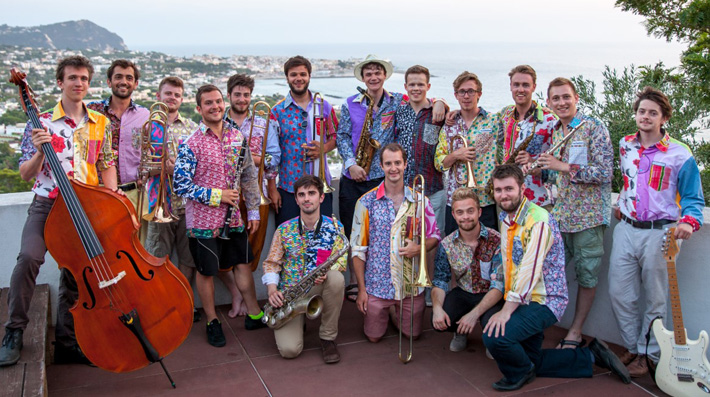 17 musicians, one huge sound! Led by award-winning trombonist Tom Green, and packed with talent from the new generation of London-based jazz musicians, a classic big band line-up with a fresh approach and a whole array of influences and characters, they sold out their debut gig at the London Jazz Festival, and their first album is out in 2019.

Their music ranges from lush melodies to broad walls of sound, drum and bass to funeral marches, drawn together by an incredible line-up. Trumpets: James Davison, Adam Chatterton, James Copus and Tom Dennis. Trombones: Kieran McLeod, Tom Green and Jamie Pimenta. Bass Tromone: Yusuf Narçin. Soprano and Alto Saxophones: Matthew Herd. Alto Saxophone: Sam Glaser. Tenor Saxophones: Alex Hitchcock and Sam Miles. Baritone Saxophone: Tom Smith. Piano: Liam Dunachie. Electric Guitar: Rob Luft. Double Bass: Misha Mullov-Abbado. Drums: Scott Chapman.

We're back at Yellow Arch Studios for this gig, after last year's wonderful gig by the Beats & Pieces Big Band.

Yellow Arch Studios, 30-36 Burton Road, Sheffield S3 8BX. Doors 7.45, Music 8.45

'Patchwork Jazz Orchestra are plugged into the spirit of the current London jazz scene, littered with talented writers and players unafraid of thinking big.' - Julian Joseph
6th March 2019
Family Band

£8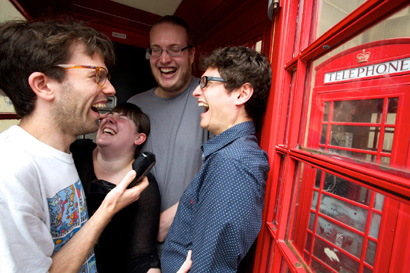 Family Band return, bringing their fiery mix of musical freedom and freewheeling momentum inspired by the free jazz revolution led by Ornette Coleman and others, by turns fiercely intense and cathartic, but also with moments of peace and introspection, and always strongly rhythmic.

A long-standing line-up of friends, originally formed in Leeds, now based in London, Family Band features Kim Macari - trumpet, Riley Stone-Lonergan - tenor saxophone, Tom Rivière - double bass, Steve Hanley - drums.
13th March 2019
Jessica Radcliffe's Remembrance Project

£8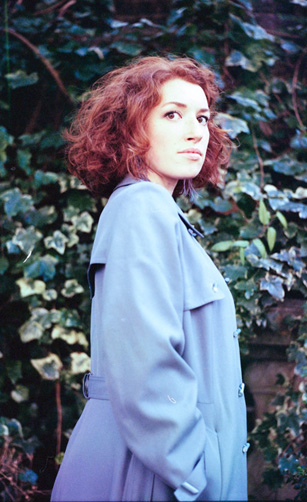 Something quite different.

Vocalist and composer Jessica Radcliffe (Corrie Dick's Impossible Things, National Youth Jazz Orchestra, London Vocal Project) brings together a first class line-up drawn from the London jazz scene to play music composed in response to the human experience of the first world war. Gripping and atmospheric, based on music, poetry, reports, letters and other historical documents of and about the conflict. Timely, relevant and raw in presentation.

With Jessica Radcliffe - vocals, Tom Dennis - Trumpet, Sam James - Piano, Joe Downard - Bass, Will Glaser - Drums.

The album 'Remembrance' is released on Ubuntu records.
Sunday

17th March 2019

at Yellow Arch Studios
Jacob Garchik Trombone Choir, featuring The Young Pilgrims


(£10 adv, £8 adv concessions, £12 on the door)

A unique gig bringing together the music of phenomenal NYC trombonist Jacob Garchik with UK-based musicians in TWO vibrant and exciting bands.

Jacob's stunning 2012 album 'The Heavens' brought together a line up trombones, tuba and drums to form a trombone choir playing gospel songs. Fellow trombonist Richard Foote (The Young Pilgrims) has always loved that album, and the result is an utterly wonderful collaboration, sure to be one of the year's highlights, and a blast of high energy virtuosity that feels like it HAD to happen.

With a 7 trombone line-up of Richard, Jacob, Kieran McLeod, Tom Dunnett, Micheal Owers, Nichol Thompson, Robbie Harvey, plus Oren Marshall (tuba), Andrew Bain drums.

To ease you into things, Jacob will kick off the gig with a quintet featuring himself and Richard, with Andrew Woodhead (keys), Olie Brice (bass) and Andrew Bain (drums).

Yellow Arch Studios, 30-36 Burton Road, Sheffield S3 8BX. Doors 7.00, Music 7.45

A collaboration with TDE Promotions.
20th March 2019
Charlie Pyne Quartet

£8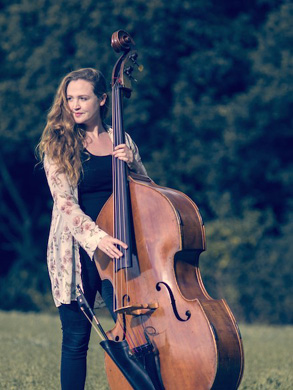 Joyful, optimistic, and thoughtful music from bass player, vocalist and composer Charlie Pyne.

After 10 years playing in the bands of Yazz Ahmed, Noel Langley, Nikki Iles and many others, Charlie's own music combines riffs, kaleidoscopic harmony and memorable tunes, mixing contemporary jazz with influences from rock and tango.

Following an appearance at the Lancaster Jazz Festival, the music is brought passionately to life by a line-up comprising Luke Pinkstone (saxophones), Liam Dunachie (piano) and a very welcome return to The Lescar for drummer Katie Patterson, who visited us previously with her All Sorts band.
27th March 2019
Uncanny Valley (Tom Challenger, Phil Donkin, Oliver Steidle)

£8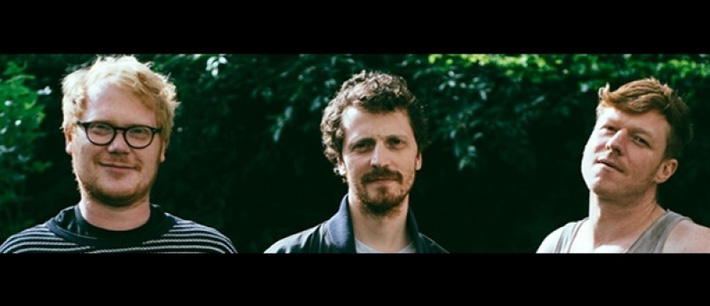 An international collaboration bringing together musicians from the London and Berlin jazz scenes.

Propulsive, probing, intense and reactive improvised music from three outward looking musicians, Tom Challenger (saxophone), Phil Donkin (bass) and Oliver Steidle (drums).

Formed in 2017, you may have caught Tom in his incredible duet with Kit Downes (Vyamanikal).

Three of the most respected musicians in European improvised music, they have combined experience working with a range of artists including Tomasz Stanko, Louis Sclavis, Ernst Reijseger, Simon Nabatov, Kenny Wheeler, Evan Parker, Julian Arguelles, Tim Garland, Stan Sulzmann, Gwilym Simcock, John Abercrombie, Marc Copland, Bill Stewart, Kurt Rosenwinkel, Chris Speed, and many others.
3rd April 2019
Mike Walker and Tria Lingvo

£9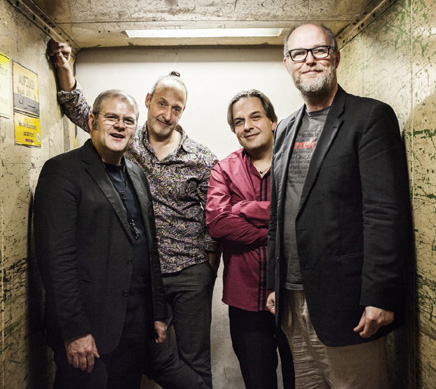 With our second UK/German collaboration in as many weeks, we're delighted to present internationally acclaimed guitarist Mike Walker (Impossible Gentlemen), with Tria Lingvo, based in Cologne, and winners of the 2014 New German Jazzprize, featuring Johannes Lemke (Saxophones), André Nendza (Bass) and Christoph Hillmann (Drums, Prepared Drums, Udu, Garrahand and Kalimba).

Their music is lyrical, rhythmic and beautifully expressive, and a perfect foil for Mike Walker's unfolding melodic improvisations. Contemporary jazz at its best.
Thursday

4th April 2019

at Yellow Arch Studios
Vula Viel + Support

(tickets available from Party for the People)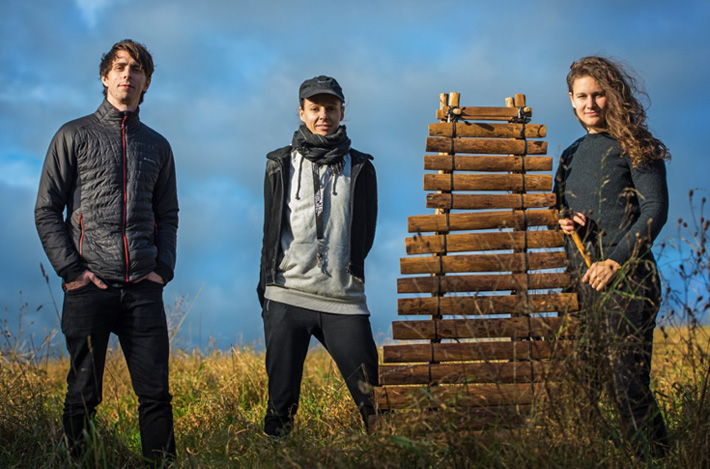 Gyil player Bex Burch returns with her uniquely energetic and intense vibe, and a line up featuring Ruth Goller (Acoustic Ladyland, Melt Yourself Down, Andreya Triana, Rokia Traore, Bojan Z) on electric bass, and Jim Hart (Marius Neset, Ivo Neame, Wynton Marsalis) on drums.

Vula Viel means Good is Good in Dagaare, the language of the tribe in Upper West Ghana where Bex lived, farmed and studied for three years. Vula Viel's music is intensely rhythmic; an edgy mix of African, post-punk and minimalist influences, based around the Gyil (a Dagaare xylophone made of sacred lliga wood), imbued with the music of Steve Reich, Bill Laswell and Arthur Russell, as well as jazz. Their new album 'Do Not Be Afraid' is released in January.

'Beautiful .. Dance to it, Make Love to it, Consume it, Listen to it, Stare at the Clouds to it.. That music deserves good reactions!' Iggy Pop

'One of my discoveries for the London Jazz Festival.. Good is Good' Gilles Peterson

'Funerals have never sounded so funky' Songlines

'Like Portico Quartet on steroids' Jazzwise

Support comes from Captain Avery & the Cosmic Triceratops of Intergalactic Peace, the wildest and most celestial group of musical miscreants Sheffield has probably ever spawned. Their live show is immersive and full of sequinned energy: expect cosmic afrobeat, psychedelic balkan, space shanties, intergalactic funk and mutant disco. Expect wild dancing and joyous abandon!

Yellow Arch Studios, 30-36 Burton Road, Sheffield S3 8BX.

A collaboration with PROLE JAZZ
Page last updated: 26th January 2019