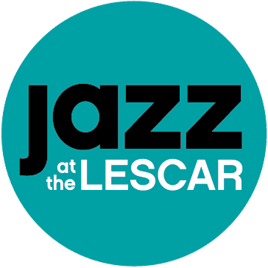 Jazz Promoter of the Year
in the
2018 Parliamentary Jazz Awards
Jazz at The Lescar is an award-winning jazz promoter based in Sheffield, hosting one of the UK's longest running weekly jazz nights, as well as occasional gigs at other venues around the city, covering a wide range of contemporary music, from local, regional, national and international touring artists, and showcasing the depth, creativity, and vibrancy of the jazz and improvised music scenes.
Run by musicians on a voluntary, not for profit basis, the nights are funded entirely through ticket sales for the gigs, and our legendary raffle!
Music starts at 8.45 pm, doors 8.15 pm.
There is a new £5 discounted rate for students who can provide ID.
Advance tickets are available for all Jazz at the Lescar gigs from Porter Brook Gallery (Sheffield Music Shop), Hickmott Road, (open 10am - 5pm, Tuesday - Saturday).

Jez Matthews
Email: lescarjazz@gmail.com
Telephone: 0774 020 1939

The Lescar Hotel
Sharrowvale Road
Sheffield
S11 8ZF (map)
www.thelescarhuntersbar.co.uk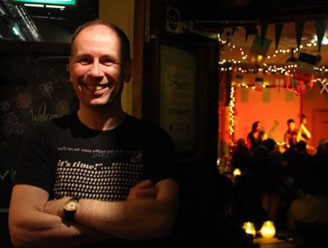 Sheffield Jazz
You can also catch some great jazz at Sheffield Jazz, with two seasons running annually throughout the Spring and Autumn at three venues: Crookes Social Club on Mulehouse Road, the Auditorium at Sheffield University Students Union on Western Bank, and the Crucible Theatre Studio.
www.sheffieldjazz.org.uk







4th December 2019
Xhosa Cole Quartet

£9

(£5)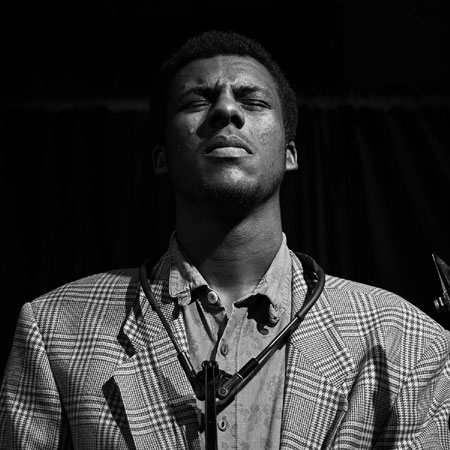 In an absolutely killer line-up, the winner of the 2018 BBC Young Jazz Musician of the year, tenor sax player Xhosa Cole, is joined by an all-star quartet featuring some of finest UK-based talent, with fellow finalist bass player James Owston, powerhouse drummer Jim Bashford and Canadian trumpet virtuoso Jay Phelps, and repertoire inspired by the music of legends Sonny Rollins, Clifford Brown and Gigi Gryce.

A band overspilling with charisma, passion, edge, chemistry and spontaneity.
11th December 2019
Matt Anderson Quartet

£8

(£5)

Led by the warm-toned and expansive tenor sax of Matt Anderson, the music played by this quartet is beautiful and strongly lyrical, with influences from the folk music of the North Yorkshire Moors to jazz legends Wayne Shorter and Sonny Rollins, and bluesy, country strains reminiscent of Bill Frisell.

Featuring Alberto Palau (Charles McPherson, Jean Toussaint, Peter Bernstein) on piano, Jay Davis (Big Bad Wolf, Alex Hitchcock Quintet) on drums and Will Harris (Michelson Morley, Alan Barnes, Dave Newton) on double bass, they visit us following performances around Europe including Amsterdam's Bimhuis, and Jamboree in Barcelona.
18th December 2019
DOUBLE BILL: ZoŽ Gilby/Andy Champion + wilkins/harris

£9

(£5)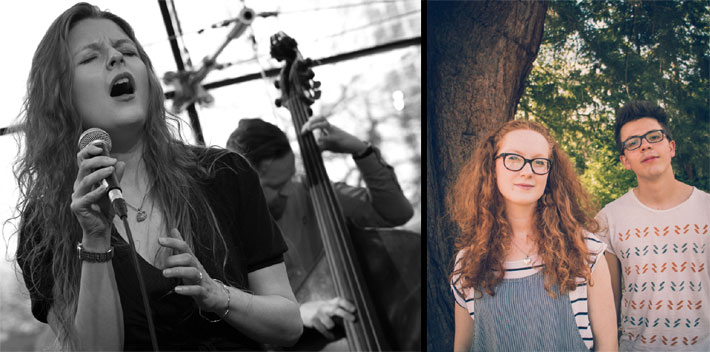 A peaceful and intimate end to our programme for the year, two very different vocal/instrumental conversations.

ZoŽ Gilby is a stylish and distinctive vocalist, her musical relationship with virtuoso bassist Andy Champion is one of deep swinging empathy, a hypnotic exploration of space and time, inspired by the legendary Sheila Jordan.

wilkins/harris bring a fluid, interactive and captivating mix of folk, classical and jazz, combining beautiful wordless melodies, improvisation and heartfelt songs, alongside reworked songs. Tom Harris (composition, piano) and Becca Wilkins (vocals) look set to make a big impression, having supported Kandace Springs at the 2019 Cheltenham Jazz Festival.

*

* Xmas break *

*

8th January 2020
Young Pilgrims

£9

(£5)

An explosion of sound, infectious melodies and improvisation from this nine-strong line up. The brass-heavy rock-influenced music of Young Pilgrims has gained them fans across Europe with intense live performances from the Commonwealth Games to London's South Bank, to Paris Jazz Festival to Love Supreme Festival. We're super excited to at last bring them to The Lescar.

Trombones: Richard Foote, Kieran McLeod, Trumpets: Mike Adlington, Sean Gibbs, Sam Wooster, Baritone Saxophone: Chris Maddock, Sousaphone: Michael Owers, Drums: Jonathan Silk, Euan Palmer
15th January 2020
Liran Donin's 1000 Boats

£9

(£5)
With an album ranked by many as one of the best of 2018, 1000 Boats mix powerful grooves and a virtuosic double-bass led approach influenced by the likes of Avishai Cohen and Omer Avital. Led by Liran Donin (Led Bib), this incredible high energy band features Josh Arcoleo (Mark Guiliana) tenor, Chris Williams (Let Spin) on alto, Maria Chiara ArgirÚ (These New Puritans) piano and Ben Brown (Waaju) on drums. Unmissable.
22nd January 2020
AfuriKo

£8

(£5)
NYC-based duo AfuriKo are percussionist Akiko Horii and pianist/keyboardist Jim Funnell.

Playing African infused jazz, they bring together spellbinding rhythms and contemporary jazz harmony with elements of pop, funk, reggae, Bulgarian and Enka music.

AfuriKo visit Sheffield following appearances around the world including the US (ShapeShifter Lab), France (Sunset Sunside), Germany (JazzLab), and Nepal (Kathmandu Jazz Festival).
29th January 2020
Lauren Kinsella / Tom Challenger / Dave Smith

£8

(£5)
Unique and beautiful music from three innovative artists who's music, entitled Radicle (a plant's first root) was premiered at the 2018 London Jazz Festival, exploring themes of conservation and nature through Lauren Kinsella's composition and self-penned text. Featuring Lauren Kinsella (vocals and composition), Tom Challenger (tenor sax) and Dave Smith (drums). You may have caught Lauren previously with her own band, or in duet with Kit Downes, with whom Tom Challenger also has a long running musical partnership, recorded recently on ECM records. Dave Smith currently plays in Robert Plant's solo project, as well as the Cloudmakers Trio and the Mark Lockheart Quintet.
5th February 2020
Lilli Unwin

£8

(£5)
An enchanting and soulful singer, Lilli Unwin brings a brilliant trio featuring much sought after and acclaimed guitarist Rob Luft, and Rupert Cox (NYJO, Kansas Smitty's House Band, Tom Barford) on keys. Lilli's original songs address universal themes of love, longing and loss through honest and fearless female stories. A member of the London Vocal Project, she performed in the world premiŤre of Jon Hendricks' Miles Ahead in New York in 2017. Insightful music, played with poise and imagination.
12th February 2020
DOUBLE BILL: RESOLUTE + Arthur O'Hara Trio

£9

(£5)
Two original and totally distinctive bands representing different aspects of the stunningly varied UK jazz and improvised music scenes.

RESOLUTE bring together free improvisation, grooves, ambience, poetry, spoken word, noise and contemporary jazz to produce fiercely original music. Gboyega Odubanjo: vocals, Raph Clarkson: trombone, FX, vocals, Phil Merriman: keyboards, Simon Roth: drums.

"The music runs the gamut from free jazz freakiness to warbling bloopy electronica..." - Thomas H Green, the arts desk

The Arthur O'Hara trio visit us following an appearance at the Love Supreme Roundhouse day festival, and draw on influences including Thundercat, Sons of Kemet and Kneebody to produce music that brings together jazz, funk and rock. Chelsea Carmichael - tenor sax, Arthur O'Hara - electric bass, Ed Harley - drums.

"...explosive moments with a cooler minimalism" - jazzwise magazine
19th February 2020
MoonMot

£8

(£5)
A vibrant collaboration of between UK band Word of Moth (Dee Byrne - alto sax, Cath Roberts - baritone sax, Seth Bennett - bass, and Johnny Hunter - drums), and Swiss musicians OIi Kuster (keys) and Simon Petermann (trombone, electronics).

Originally formed at Jazzwerkstatt Bern, they mix original composition with exploratory improvisation, acoustic and electronic sounds to create powerful, fiery and driving music.
Page last updated: 2nd December 2019