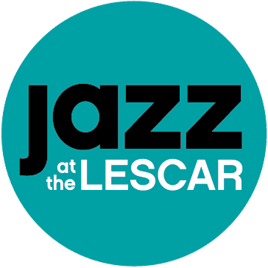 Every Wednesday The Lescar is home to the best weekly jazz night in Sheffield. With a diverse range of music from local, regional and national touring artists who showcase the depth and vibrancy of the UK Jazz scene, it's an all year round jazz festival on your doorstep!
Music starts at 8.45 pm, doors 8.15 pm.
Advance tickets are available for all Jazz at the Lescar gigs from Porter Brook Gallery (Sheffield Music Shop), Hickmott Road, (open 10am - 5pm, Tuesday - Saturday).

Jez Matthews
Email: lescarjazz@gmail.com
Telephone: 0774 020 1939

The Lescar Hotel
Sharrowvale Road
Sheffield
S11 8ZF (map)
www.thelescarhuntersbar.co.uk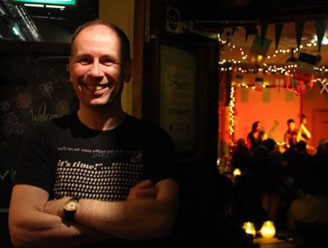 Sheffield Jazz
You can also catch some great jazz at Sheffield Jazz, with two seasons running annually throughout the Spring and Autumn at three venues: Millennium Hall on Ecclesall Road, the Auditorium at Sheffield University Students Union on Western Bank, and the Crucible Theatre Studio.
www.sheffieldjazz.org.uk






15th March 2017
Impressions

£6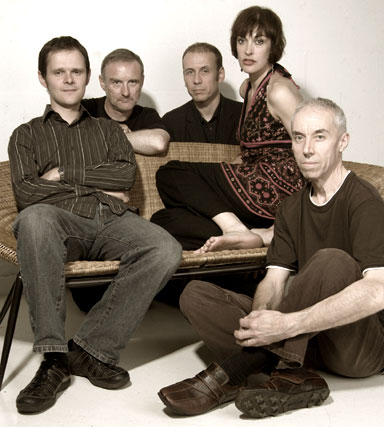 A long overdue return to The Lescar for vocalist Karen Lake, with her long-standing Sheffield-based line-up with Pete Lyons (tenor sax), Jez Matthews (piano), Rich Keates (bass), Brian Bestall (drums).

A powerful singer with a distinctive approach to both classic jazz tunes and also some more unexpected and original material. Pete Lyons on tenor sax is one of the region's most respected musicians. Rich Keates on bass is a dynamic and strongly rhythmic presence, and Brian Bestall on drums is subtle and swinging.

Visit impressionsjazz.co.uk
22nd March 2017
World Service Project

£7
One of Europe's most exciting bands, playing at gigs and festivals across the US, Europe, and China, World Service Project skilfully mix jazz and improvised music with punk energy.

Their third album 'For King and Country' was released on Rare Noise Records in April 2016. Noisy, intense, and eccentric, yet wholly accessible.

With Dave Morecroft (keyboards/vocals/compositions), Tim Ower (sax), Raphael Clarkson (trombone), Arthur O'Hara (bass), Harry Pope (drums).
29th March 2017
Oxley-Meier Guitar Project

£6
An exquisite duo of two of the finest virtuoso guitarists in Europe, Pete Oxley and Nicolas Meier.

Between them they've played with a full array of jazz stars; in Nic's case, several years playing with Jeff Beck. Their music ranges from Turkish music to Latin American and English pastoralism, all played on an array of guitars including nylon string, steel string, electric, 12 string, fretless, slide, guitar-synth and glissentar.

Their new album was released in February 2017. Spontaneous, intuitive and spectacular music making.
5th April 2017
Sam Leak Trio

£6
A welcome return for one of the UK's foremost pianists, known for his wonderful quartet Aquarium, and having recorded only last year in a duo with NYC pianist Dan Tepfer, Sam's playing is lyrical, melodic, swinging and contemporary; described by Jazz FM's Helen Mayhew as 'One of the brightest stars in the Jazz piano galaxy, a heavenly improviser.'.

This gig brings to a conclusion a tour that has taken in Ronnie Scotts, and an appearance at the London Jazz Festival with his Big Band.
12th April 2017
Valia Calda

£7
Atmospheric and beautiful music from a London based quintet who mix jazz with Greek folk music, electronica, and free improvisation. Valia Calda come to The Lescar following appearances at London and Cambridge jazz festivals, as well as the BBC Late Proms and Vortex Jazz club.

Their album 'Methexis' is released on F-IRE label in April. Explorative and creative music-making from a first class band; Sam Warner - trumpet & flugelhorn James Allsopp - bass clarinet, Nikos Ziarkas - guitar/electronics, Gaspar Sena - drums, Thodoris Ziarkas - double bass.
19th April 2017
Elliot Galvin Trio

£6
One of the most exciting piano trios in jazz right now, Elliot Galvin (piano), Tom McCredie (bass) and Corrie Dick (drums) visit us following the release last year of their second, acclaimed album 'Punch'.

Uniquely quirky, virtuosic, utterly dynamic and riveting in their approach. The Evening Standard reviewed it thus. "Audacious and Inspired. A rising star heading for the UK Jazz A-List".

Elliot and Corrie also feature in Laura Jurd's Dinosaur band.
26th April 2017
Big Bad Wolf

£6
A unique line-up and sound. Owen Dawson (trombone), Rob Luft (guitar), Michael de Souza (bass), Jay Davis (drums) present a truly original group sound, mixing contemporary improvisation with mellow pop and rock hooks, guitars, ambient vocals and grooves.

With a debut album out soon, we're really excited to welcome a band truly working at the boundaries of musical genre in the most accessible way. Catch them first at The Lescar!
Page last updated: 13th March 2016