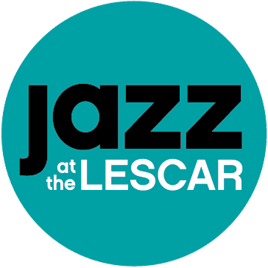 Every Wednesday The Lescar is home to the best weekly jazz night in Sheffield. With a diverse range of music from local, regional and national touring artists who showcase the depth and vibrancy of the UK Jazz scene, it's an all year round jazz festival on your doorstep!
Music starts at 8.45 pm, doors 8.15 pm.
Advance tickets are available for all Jazz at the Lescar gigs from Porter Brook Gallery (Sheffield Music Shop), Hickmott Road, (open 10am - 5pm, Tuesday - Saturday).

Jez Matthews
Email: lescarjazz@gmail.com
Telephone: 0774 020 1939

The Lescar Hotel
Sharrowvale Road
Sheffield
S11 8ZF (map)
www.thelescarhuntersbar.co.uk






Sheffield Jazz
You can also catch some great jazz at Sheffield Jazz, with two seasons running annually throughout the Spring and Autumn at three venues: Millennium Hall on Ecclesall Road, the Auditorium at Sheffield University Students Union on Western Bank, and the Crucible Theatre Studio.
www.sheffieldjazz.org.uk






Please note: from January 2016 the music will start at 8.45 pm (15 minutes earlier).
10th February 2016
Kate Peters Quartet

£6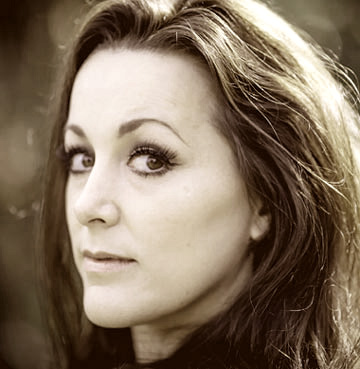 After blowing us all away when she appeared with Ben Lowman's band earlier in the year, we couldn't wait to get vocalist Kate Peters back; one of the most exciting new performers on the UK jazz scene, rich in musicality and knowledge of the jazz tradition, and deserving a much wider reputation.

She'll be with her regular quartet featuring some of the North's finest musicians, Martin Longhawn on piano, John Marley on bass and Tim Carter on drums.

For more information please visit www.kate-peters.com.
17th February 2016
Cameron Vale

(In association with Jazz North)

£6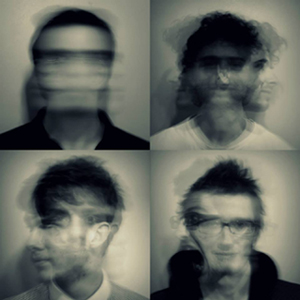 Another great band from the creative Leeds music scene that's brought us Trio VD, Roller Trio, Zeitgeist, and Stretch Trio in the last few years. Cameron Vale come to us brimming with energy and big riffs, mixing jazz improvisation with metal, electronica, Afrobeat and Klezmer. Featuring Miles Spilsbury (saxophone, effects), George Birkett (guitar), Sam Dutton-Taylor (bass, effects), Finn Booth (drums).

Watch them lift the roof off the Lescar back room!

Find them on Facebook.
24th February 2016
Mike Collins Trio, featuring Len Aruliah

£6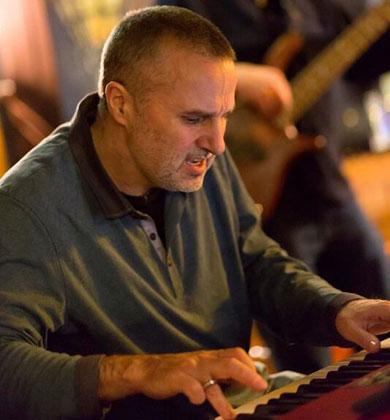 Understated, lyrical contemporary jazz, featuring the exploratory piano playing of Mike Collins, this trio from the Bristol/Bath jazz scene is infused with the music of John Taylor, Bobo Stenson, and Nikki Iles, both in its melodicism and rhythmic astuteness. Their 2015 album 'And Suddenly, Evening' rightly received great reviews.

With Ashley John Long on bass (playing credits including Keith Tippett, Bob Mintzer, Tina May, Bobby Wellins, plus acclaimed works in the world of classical music) and Greg White on drums. The trio are joined by Len Aruliah on sax, a powerfully lyrical sax player with extensive experience on both the UK and Canadian jazz scenes, as well as working with the Hackney Colliery Brass Band, and Gene Pitney.

".. elegant..accomplished . a classic in the making.." London Jazz News

For more information please visit www.mikecollinstrio.com.
2nd March 2016
Jude Sacker Quintet

£6
Along with tenor sax player Pete Lyons who also features in this band, no-one has made a greater contribution to the Sheffield jazz scene over many years than pianist Jude Sacker. Inspired by the melodic playing of jazz legends Bill Evans and John Taylor, she and Pete are joined on this gig by long-term playing colleague and another fixture on the Sheffield scene, ever-dependable bassist Graham Jones, alongside more recent associates, Hannah Brady, an alto sax player with a wonderful tone and melodic approach, and the energetic and swinging Johnny Hunter on drums.
9th March 2016
Al Wood Quartet

£6
A true legend of the Northern jazz scene, we're really pleased to welcome from Leeds, multi-instrumentalist sax player Al Wood, with a swinging quartet featuring Martin Longhawn piano, Garry Jackson double bass, Caroline Boaden drums, playing the best straight-ahead jazz, influenced by the likes of Benny Carter and Gerry Mulligan as well as standards from the Great American songbook. Al Wood has worked with some of the greats over many years, including Maynard Ferguson, Nat Adderley and Dionne Warwick, as well as the BBC Big Band and BBC Northern Radio Orchestra. Just great jazz from a widely respected musician with first hand experience in the history of the music.
16th March 2016
Dinosaur

£6
Formerly known as the Laura Jurd Quartet, this promises to be a highlight of the year at The Lescar. If you caught their last appearance you'll know that this will be totally unmissable. The quartet's reputation continues to spread with appearances across Europe, and a London Jazz Festival feature on BBC's Jazz on 3 programme, as well as an acclaimed second album, one of the best of 2015. With Laura Jurd (trumpet/fx), Elliot Galvin (keyboard), Conor Chaplin (electric bass), and Conor Dick (drums). Mixing jazz with folk and contemporary classical influences, to produce joyful and engaging music, this is one of the UK's most exciting new bands.
23rd March 2016
Piero Tucci Quartet

£6
Admired by audiences and musicians alike, Canadian pianist and sax player Piero Tucci is certainly a musician deserving a much wider reputation, so we're really pleased that he has at last formed a band to play his own wonderful music, and even more delighted that he is bringing it to The Lescar. It's a top class band as well; Jamie Taylor (guitar), Pete Turner (bass), Dave Walsh (drums); expect this to be an original and highly personal take on contemporary jazz.
30th March 2016
Tim Thornton Quartet

£6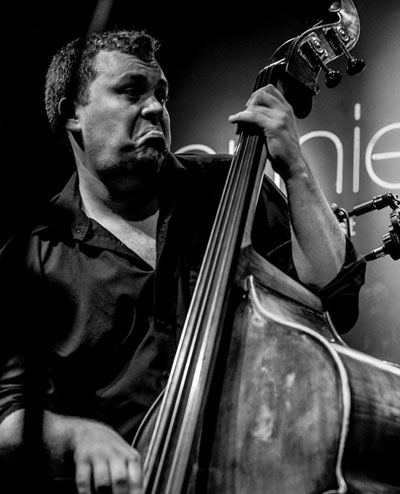 Top quality contemporary swinging jazz from a rising star of the UK scene. With playing credits alongside a host of stars including Steve Fishwick, Gilad Atzmon, Stan Sulzmann, Jason Rebello, Pee-Wee Ellis, Jim Mullen, Soweto Kinch, Guy Barker, Sir Willard White, Stan Tracey, and many others, award-winning bass player Tim Thornton brings a fantastic quartet featuring Riley Stone-Lonergan (alto sax), Ross Stanley (piano) and Chris Draper (drums). Their debut album 'New Kid' was released on SaySo Records in 2012 and since then they have hosted a late night residency at Ronnie Scott's jazz club, and are now about to record their second album.

'The most natural young double-bassist in years.' Jack Massarik, Evening Standard

For more information please visit www.timthorntonbass.com.
Page last updated: 30th December 2015