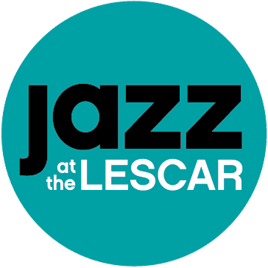 Jazz Promoter of the Year
in the
2018 Parliamentary Jazz Awards
Jazz at The Lescar is an award-winning jazz promoter based in Sheffield, hosting one of the UK's longest running weekly jazz nights, as well as occasional gigs at other venues around the city, covering a wide range of contemporary music, from local, regional, national and international touring artists, and showcasing the depth, creativity, and vibrancy of the jazz and improvised music scenes.
Run by musicians on a voluntary, not for profit basis, the nights are funded entirely through ticket sales for the gigs, and our legendary raffle!
Music starts at 8.45 pm, doors 8.15 pm.
Advance tickets are available for all Jazz at the Lescar gigs from Porter Brook Gallery (Sheffield Music Shop), Hickmott Road, (open 10am - 5pm, Tuesday - Saturday).

Jez Matthews
Email: lescarjazz@gmail.com
Telephone: 0774 020 1939

The Lescar Hotel
Sharrowvale Road
Sheffield
S11 8ZF (map)
www.thelescarhuntersbar.co.uk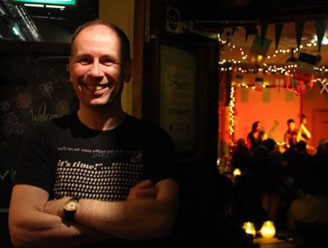 Sheffield Jazz
You can also catch some great jazz at Sheffield Jazz, with two seasons running annually throughout the Spring and Autumn at three venues: Crookes Social Club on Mulehouse Road, the Auditorium at Sheffield University Students Union on Western Bank, and the Crucible Theatre Studio.
www.sheffieldjazz.org.uk







12th June 2019
Tori Freestone Trio + Cesca Grace Quartet

£9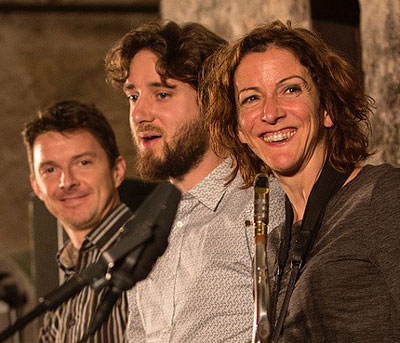 With a new album, 'El Mar de Nubes' on Whirlwind Recordings, award-winning saxophonist Tori Freestone and her trio have rightly drawn rave reviews, mixing a strong folk influence with latin and brazilian elements. This is interactive and melodic yet robust music, brought to life by a first class line-up of Tim Giles (drums) and Dave Manington (bass). The trio have toured Europe extensively playing Germany, Spain, Italy and Austria including some of the most prestigious European festivals.

'Freestone has clearly listened widely, but her musicality and broad experiences have stirred all that input into an imposingly original sound' John Fordham, The Guardian ★★★★ review, UK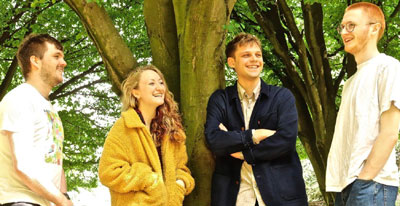 Supporting Tori, we're delighted to present a wonderful quartet led by Sheffield-based vocalist Cesca Grace, and featuring Duncan Roche (keys), Ben Evans (bass) and Will Shaw (drums).

Cesca is a distinctive and captivating singer, and a fine arranger with an eclectic set of influences encompassing contemporary jazz, fusion and flamenco, backed up by a great versatile and dynamic band.

You may have caught them at our Holt Cafe gig last October. We're really happy to present them at The Lescar.

Doors 8.15pm, Music 8.40pm (slightly earlier so we can fit both bands in!)
19th June 2019
Lolanders

£9

A unique collaboration premiered at Celtic Connections in January and bringing together a line-up of six friends and individualists, with Scots saxophonist/piper Fraser Fifield, Dutch viola maestro Oene van Geel, Aberdonian Graeme Stephen (guitar), Glaswegian Sodhi Deerhe (tabla) and two Dutch musicians Mark Haanstra (bass guitar) and Udo Demandt (percussion) in a really electric mix of jazz, folk and improvisational influences from the Netherlands, the Scottish Highlands, Indian music, and Scandinavia.

They visit us ahead of appearances at Glasgow Jazz Festival and Amsterdam's famous Bimhuis. Vibrant, distinctive and energising music.

LoLanders is a Jazz Promotion Network/Going Dutch project co-funded by Dutch Performing Arts and Creative Scotland.
26th June 2019
Babelfish Duo (Brigitte Beraha + Barry Green)

£8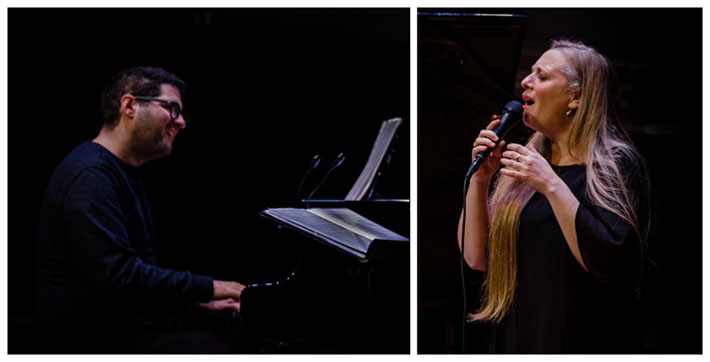 One of the most original vocalists on the UK jazz scene, Brigitte Beraha is joined by versatile and subtle pianist Barry Green, in a wonderful duo version of their acclaimed Babelfish band.

They mix jazz, latin, classical, folk and improvised music, English, French and Italian lyrics, and produce beautiful, thoughtful, and intimate gems of musical invention.

Babelfish's 3rd album 'Once Upon a Tide' is launched at Kings Place in London at the end of June. Hear the music first at The Lescar!
Saturday

29th June 2019

at Holt Cafe
Jamie Taylor & Sheryl Bailey

£10 / £7 / £5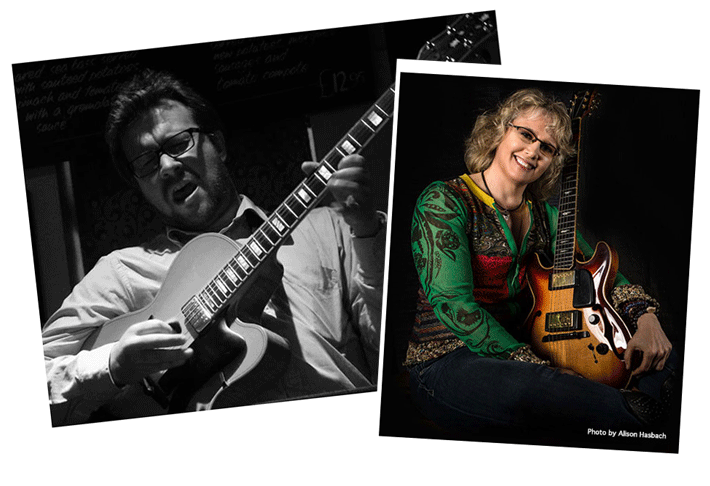 A perfect way to spend a summer's evening at the atmospheric Holt Cafe. An intimate meeting of two incredible guitarists from opposite sides of the Atlantic. Sheffield-based Jamie Taylor, one of the UK's leading jazz guitarists and teachers, and a Hofner Artist, meets acclaimed New Yorker Sheryl Bailey, described as having 'one of the most compelling tones of her generation' and being 'among the best bop guitar players'.

Sheryl is a former finalist in the Thelonious Monk International Jazz Guitar competition, and a Professor at Berklee College of Music. Together Jamie and Sheryl are guaranteed to bring you an effortless and deeply knowledgeable mix of swinging lyricism, and dynamic invention.

"She is one of the new greats of her chosen instrument" Downbeat Magazine (about Sheryl Bailey)

Holt Cafe, 156 Arundel St, Sheffield S1 4RE
Doors 7.30, Music 8.30
Full £10 / Student £7 / Under-18 £5
3rd July 2019
John Pope Quintet

£8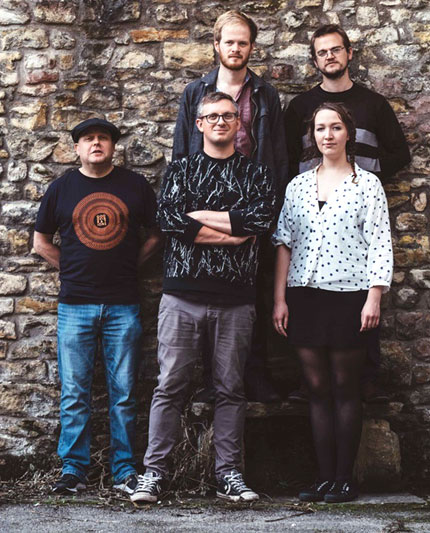 With this all-star line-up of Northern musicians, powerful Tyneside bass-player John Pope (Archipelago) brings a wonderful mix of open-hearted and quirky compositions with dynamic anything-goes improvisation, hard swinging grooves and influences ranging from Ornette Coleman and Tom Waits, to Mingus and the Pixies. Nothing less than a joyful racket, music alive with possibility.

Featuring Jamie Stockbridge (Alto Sax), Faye MacCalman (Tenor Sax, Clarinet), Graham Hardy (Trumpet), and Johnny Hunter (Drums).

'Irresistable joie de vivre' - Jazzwise
10th July 2019
Greg Abate with the Nicola Farnon Trio

£9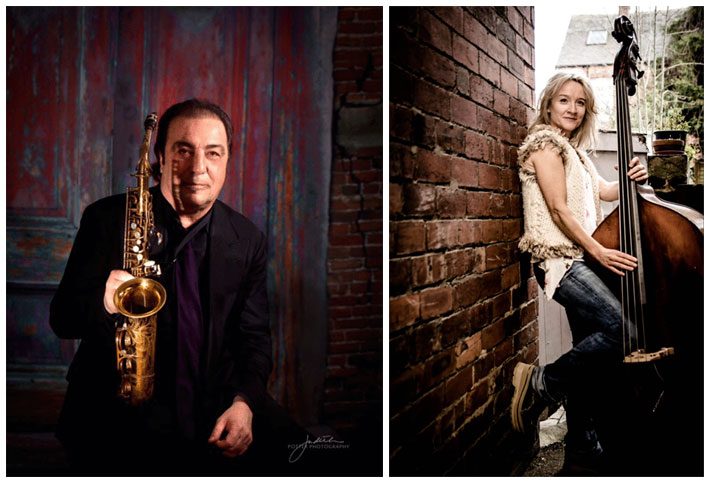 After their sellout performance two years ago, we had to ask this band back!

Sheffield bass and vocal legend, Nicola Farnon and her brilliant swinging trio, featuring virtuoso Canadian pianist Piero Tucci, and drummer Phil Johnson are joined for this unique concert by US sax legend and Grammy nominee Greg Abate, formerly lead alto player with the Ray Charles Orchestra, and who's recorded history covers the likes of Kenny Barron, Phil Woods, James Williams, Rufus Reid, Kenny Washington, Alan Barnes, as well a string of gigs at festivals and clubs around the world.

Nicola Farnon is a first class bass player and vocalist, effervescent and swinging, always entertaining, and with a wonderful pulsating trio too, in Piero Tucci and Phil Johnson. The very best authentic and swinging jazz.

'... his fast-moving lines give his work a feeling of constant invention and creativity.' - Howard Reich, Chicago Tribune

'The Nicola Farnon Trio combine first class musicianship with a genuine enthusiasm … Time and again Farnon's bass playing swung, her winning vocals a delight.' - Scarborough Jazz Festival
17th July 2019
Rachel Head Sextet

£8
Following an appearance last November at London Jazz Festival, we're delighted to welcome alto sax player Rachel Head with a sextet formed in Cardiff and playing her own compositions and arrangements. Their music is full of strong engaging and melodic compositions, and driving grooves, inspired by the classical, jazz and folk worlds.

Featuring Rachel Head (alto sax), Tom Newitt (tenor sax), John Close (guitar), Frazer McIntosh (piano), Aeddan Williams (double bass), Zach Breskal (drums).
24th July 2019
Joel Purnell & the Jamie Taylor Trio

£8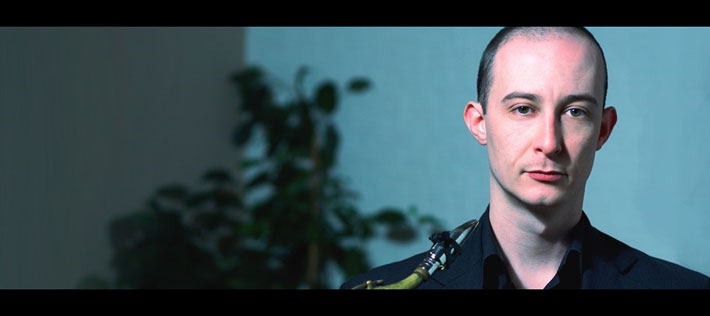 Hold on tight for one of the UK's finest sax players, a formidable and expressive virtuoso, critically acclaimed Joel Purnell brings a driving and energising all-star rhythm section with strong links to the Sheffield scene, led by Jamie Taylor (Guitar) with Jez Ashby (Bass), and Caroline Boaden (Drums).

Expect hard-swinging grooves, in a style reminiscent of jazz legends John Coltrane and Michael Brecker.
31st July 2019
This is Not America - Fini Bearman/Tom Cawley/Calum Gourlay

£8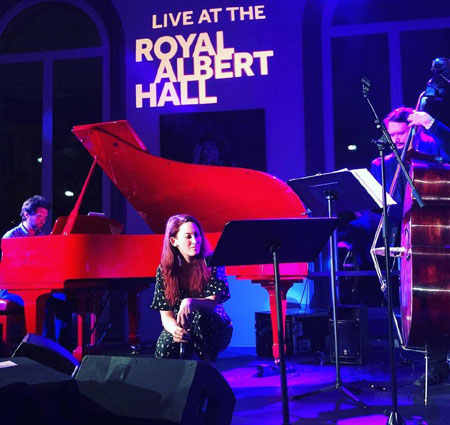 We're delighted to welcome back vocalist Fini Bearman (described by London Jazz News as 'a true jazz artist') with pianist Tom Cawley (Curios, Acoustic Ladyland, Peter Gabriel), and bassist Tom Herbert (Acoustic Ladyland, The Invisible, Polar Bear).

This brand new project reimagines songs by David Bowie. An intimate and exposing lineup will provides the perfect stage for three of the UK's finest musicians to revisit and explore some of Bowie's most loved songs, as well as delving into some of his lesser-known back catalogue. A perfect combination, and unique take on this amazing music.
7th August 2019
Huw V Williams Trio

£8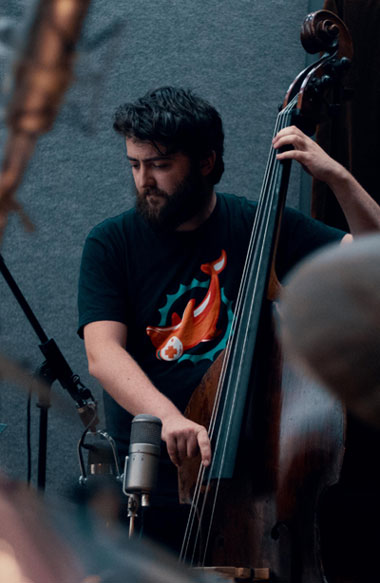 A brilliantly creative and expressive bass player, we welcome back Huw V Williams with a dynamic and edgy trio comprising George Crowley (tenor sax) and Jon Scott (drums).

Huw has played with the likes of Jim Black, Jason Rebello and Huw Warren.

Jon Scott is a creative and intense drummer, a member of MOBO award winners Kairos 4tet, he also plays with Julian Lourau, Mulatu Astatke and Alice Zawadzki, and has performed/recorded with Chris Cheek, David Binney, Julian ArgŁelles, Julian Siegel, Julian Joseph, Byron Wallen and Kit Downes.

George Crowley is simply one of finest sax players around, with critically acclaimed albums featuring the likes of Kit Downes, and a string of associations placing him at the beating heart of the creative London jazz scene.

A phenomenal trio that will certainly lift the roof off The Lescar.
---
Plus:
14th August 2019: Riley Stone-Lonergan Trio
21st August 2019: elegies
Page last updated: 9th June 2019