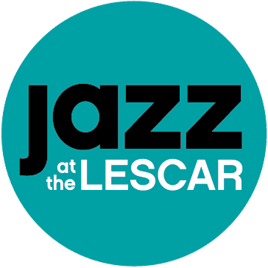 Jazz Promoter of the Year
in the
2018 Parliamentary Jazz Awards
Jazz at The Lescar is an award-winning jazz promoter based in Sheffield, hosting one of the UK's longest running weekly jazz nights, as well as occasional gigs at other venues around the city, covering a wide range of contemporary music, from local, regional, national and international touring artists, and showcasing the depth, creativity, and vibrancy of the jazz and improvised music scenes.
Run by musicians on a voluntary, not for profit basis, the nights are funded entirely through ticket sales for the gigs, and our legendary raffle!
Music starts at 8.45 pm, doors 8.15 pm.
Advance tickets are available for all Jazz at the Lescar gigs from Porter Brook Gallery (Sheffield Music Shop), Hickmott Road, (open 10am - 5pm, Tuesday - Saturday).

Jez Matthews
Email: lescarjazz@gmail.com
Telephone: 0774 020 1939

The Lescar Hotel
Sharrowvale Road
Sheffield
S11 8ZF (map)
www.thelescarhuntersbar.co.uk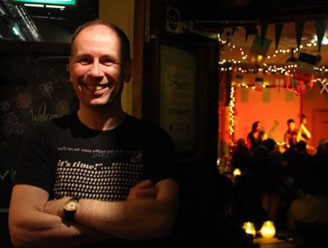 Sheffield Jazz
You can also catch some great jazz at Sheffield Jazz, with two seasons running annually throughout the Spring and Autumn at three venues: Crookes Social Club on Mulehouse Road, the Auditorium at Sheffield University Students Union on Western Bank, and the Crucible Theatre Studio.
www.sheffieldjazz.org.uk







18th September 2019
Forj

£8

Definitely one of the most exciting new line-ups on the UK jazz scene, led by drummer Jonathan Silk, Forj features two of London's finest improvisers, Joe Wright and Josh Arcoleo both on tenor saxophones, and Nick Jurd on double bass.

Driving, expansive, interactive, purposeful, and intensely grooving yet rhythmically subtle music. They're inspired by the likes of Jim Black, Ornette Coleman and Chris Lightcap.

"Forj's set was a wild, muscular delight" - London Jazz News (UK)
25th September 2019
Archipelago x J Frisco

£8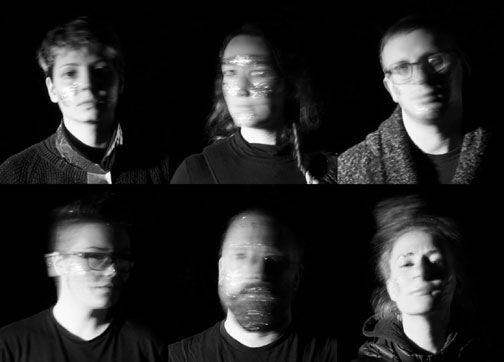 A true 'superband' collaboration bringing together two of the most exciting and innovative bands from the Northern creative music scene, mixing jazz-rock rhythms, explosive improvisation and minimal melodic lines, mystery, intensity and stillness, their music for this gig will be built around 'Escaping to Us; a string of songs composed by Faye MacCalman focusing on how light, colour and sound impact upon our mood, memory and perception of our experiences and highlight our subconscious worlds.

With Lara Jones Soprano Saxophone/FX/Voice, Faye MacCalman Reeds/Voice/Compositions, John Pope Bass Guitar/FX/Voice, Megan Roe Guitar/Voice, Christian Alderson Drums/Percussion/Voice, Jemma Freese Keys/FX/Voice.
Page last updated: 1st August 2019