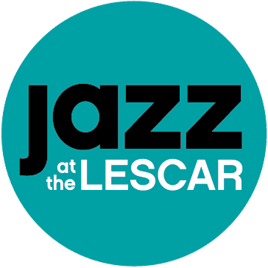 Every Wednesday The Lescar is home to the best weekly jazz night in Sheffield. With a diverse range of music from local, regional and national touring artists who showcase the depth and vibrancy of the UK Jazz scene, it's an all year round jazz festival on your doorstep!
Music starts at 8.45 pm, doors 8.15 pm.
Advance tickets are available for all Jazz at the Lescar gigs from Porter Brook Gallery (Sheffield Music Shop), Hickmott Road, (open 10am - 5pm, Tuesday - Saturday).

Jez Matthews
Email: lescarjazz@gmail.com
Telephone: 0774 020 1939

The Lescar Hotel
Sharrowvale Road
Sheffield
S11 8ZF (map)
www.thelescarhuntersbar.co.uk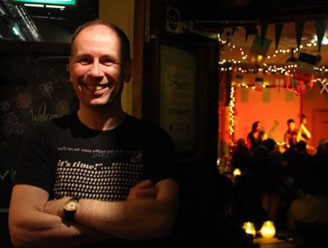 Sheffield Jazz
You can also catch some great jazz at Sheffield Jazz, with two seasons running annually throughout the Spring and Autumn at three venues: Crookes Social Club on Mulehouse Road, the Auditorium at Sheffield University Students Union on Western Bank, and the Crucible Theatre Studio.
www.sheffieldjazz.org.uk






23rd May 2018
Shatner's Bassoon

£7

Eccentric, idiosyncratic, razor sharp, and unlike anything else!

Shatner's Bassoon emerged from the defiantly creative Leeds improv scene in 2010. Influenced by the likes of Tim Berne, Mr. Bungle, John Zorn, Frank Zappa, Tyshawn Sorey, they bring influences and experience from eastern European folk, Hindustani music, Brazilian music, straight ahead and free jazz, reggae, metal, contemporary classical and musique concrete. Their music is densely constructed, with intense riffs, ambient textures right next to heavy grooves, and subverting cliche and convention to produce something that is both sinister and surreal.

With Michael Bardon - bass/electronics, Ollie Dover - sax/clarinet, Joost Hendrickx - drums/electronics, Johnny Richards - keys/electronics and Craig Scott - guitar/electronics.
30th May 2018
Corrie Dick

£7
One of the country's finest and most creative drummers, a member of Mercury prize nominees Dinosaur, Corrie Dick brings a truly all-star band, assembled especially for this gig, and including three other incredible musicians from across best of the UK jazz scene, including acclaimed guitarist Rob Luft, lyrical pianist Tom Gibbs (piano), and Corrie's musical colleague from the Elliot Galvin trio, Tom McCredie (bass).

We're so excited to welcome this band to The Lescar. They've appeared on some of the best and most critically lauded albums in recent years, and featured in bands alongside the likes of Ari Hoenig, Laura Jurd, Gilad Hekselman, Ulf Wakenius, and Jasper Hoiby.

Their music will be fluid, lyrical and engaging, rich in harmony and rhythmically assured.
6th June 2018
Loz Speyer's Inner Space

£8
Featuring five unique musicians at the forefront of the UK jazz and improvised music scenes; leader Loz Speyer (trumpet, flugelhorn) is joined by Chris Biscoe (alto sax, alto clarinet), Rachel Musson (tenor sax, soprano sax), Olie Brice (bass) and Gary Willcox (drums).

Loz's music mixes mixes thoughtfully constructed yet playful dancing melodies with explorative free jazz; swinging, dynamic, and lyrical. Loz's career spans working with Yann Tiersen, Clifford Jarvis, Mark Lockheart, the London Improvisers Orchestra, and Sarah Jane Morris. It's wonderfully alive music, inviting, and infused with possibility.

"Serious fun of the first order. Highly Recommended." - Metro

"Wonderfully vigorous, sprightly music, infused with bustling, fiercely interactive energy. Recommended." - Chris Parker
13th June 2018
Sally Doherty

£7
A long awaited and welcome return for a Sheffield-based singer, Sally Doherty, renowned for beautiful, mellow interpretations of songs from Latin America, in their original languages of Portuguese and Spanish, interspersed with some lovely original pieces, all performed with a true love and knowledge of this repertoire and with classy and sympathetic support from a great rhythm section of Paul Kilvington (piano), Graham Jones (double bass) and Caroline Boaden (drums).

Sally's career goes back to her first album in 1996, and includes writing for BBC TV and Radio 4 drama, tours in Europe with Italian band Planet Funk, featuring on Richard Hawley's 'Lady's Bridge' album and working with electronic artist Scanner.

Definitely this will be perfect music for a summer's evening!
20th June 2018
Manchester Jazz Collective

£9
A truly vibrant collaboration of the finest musicians from the Manchester jazz scene, covering a range of original music rooted in contemporary jazz, yet reflecting the energy and individual influences and experiences of the ten musicians involved. Expect to hear everything from middle eastern harmonies, to afro jazz, heavy metal and rock grooves, and Manchester's club culture.

Pianist Andy Stamatakis-Brown was responsible for Cottonopolis, winner of the prestigious Irwin Mitchell Originals' commission at the Manchester Jazz Festival in July 2017, combining the dance music of Manchester's iconic Hacienda nightclub with the sights and sounds of Manchester's industrial revolution, and which featured the members of this band.

Kyran Matthews / Saxophones, Jeff Guntren / Tenor Saxophone and Woodwinds, Emily Burkhardt / Saxophones and Woodwinds, Nick Walters / Trumpet, Graham South / Trumpet, Ellie Smith / Trombone, Rich McVeigh / Bass Trombone, Andrew Stamatakis-Brown / Piano, Paul Baxter / Bass, Johnny Hunter / Drums.
27th June 2018
Roller Trio

£8
At long last we can welcome back Mercury and MOBO prize nominees Roller Trio.

Their last gig at The Lescar brought in our biggest ever crowd. Rejuvenated, with a new album and now featuring energetic and innovative Chris Sharkey on guitar and electronics (last with us for that incredible gig with NYC sax legend Ellery Eskelin), alongside original members James Mainwaring (sax, electronics) and Luke Reddin Williams (drums).

Their music is catchy and energetic, mixing the sounds of dubstep with improvised music, the new album represents another leap forward for this acclaimed band. Come and hear the new music first at The Lescar.

'A band destined for greatness' - Mike Chadwick, JazzFM
4th July 2018
Pale Blue Dot

£8
Simultaneously rich and fragile, beautiful original music based around a unique sax/string quartet/drums line-up, led by acclaimed Manchester based drummer Johnny Hunter.

Here's what Johnny says about this music:

'Inspired by a particular photograph taken by Voyager 1 in 1990 - the Earth as seen from a distance of 6 billion kilometers and appears less than 1 pixel in size - this piece is in four movements, each observing the Earth from different perspectives, the titles of which are taken from a famous speech by Carl Sagan about this photograph.

The hope is that the listener will, albeit temporarily, be able to take a step back from the atrocities of the world and their own frustrations of everyday life, and place themselves in the serenity of the edge of our Solar System, where all of humanity's problems seem insignificant.'

The full, wonderful, line-up is Mark Hanslip (tenor sax), Gemma Bass (violin), Aby Vulliamy (viola), Alice Eldridge (cello), Seth Bennett (double bass), Johnny Hunter (drums).
11th July 2018
Greg Abate with the Nicola Farnon Trio

£9
After their sellout performance last year, we had to ask this band back!

Sheffield bass and vocal legend, Nicola Farnon and her brilliant swinging trio, featuring virtuoso Canadian pianist Piero Tucci, and drummer Phil Johnson are joined for this unique concert by US sax legend and Grammy nominee Greg Abate, formerly lead alto player with the Ray Charles Orchestra, and who's recorded history covers the likes of Kenny Barron, Phil Woods, James Williams, Rufus Reid, Kenny Washington, Alan Barnes, as well a string of gigs at festivals and clubs around the world.

Nicola Farnon is a first class bass player and vocalist, effervescent and swinging, always entertaining, and with a wonderful pulsating trio too, in Piero Tucci and Phil Johnson. The very best authentic and swinging jazz. Don't miss this!

"... his fast-moving lines give his work a feeling of constant invention and creativity." - Howard Reich, Chicago Tribune

"The Nicola Farnon Trio combine first class musicianship with a genuine enthusiasm ... Time and again Farnon's bass playing swung, her winning vocals a delight." - Scarborough Jazz Festival
18th July 2018
Dinosaur

£8
An unmissable night, acclaimed Mercury Prize nominees Dinosaur are touring a brilliant new album around the UK and Europe.

Led by BBC New Generation Artist, Laura Jurd (trumpet), with Elliot Galvin (keyboards), Conor Chaplin (bass) and Corrie Dick (drums), their music draws mixes jazz and improvised music with folk melodies and synth-pop influences, imaginative, colourful and full of surprises. Dinosaur have played at jazz festivals across the world including North Sea Jazz, Montreal, and Molde, as well as collaborating with the BBC Concert Orchestra, Northern Sinfonia and the Ligeti Quartet.

A unique chance to catch them at our intimate venue in Sheffield.
25th July 2018
Stella Roberts Sextet

£8
Originally from the Peak District, pianist/composer Stella Roberts brings a wonderful sextet featuring some of the most in demand musicians from the vibrant and creative Birmingham music scene.

Stella's music is inspired by the landscapes and animals from her Peak District childhood, thoughtful, passionate and laden with nostalgia, and brought to life by a brilliant band featuring Chris Young (Hansu Tori, Hans Koller) on alto sax, Richard Foote (Young Pilgrims) on trombone, Sean Gibbs (Scottish National Jazz Orchestra, Jim Rattigan's Pavillon, Calum Gourlay Big Band) on trumpet, Euan Palmer on drums, Stuart Barker (Clark Tracey, Laura Mvula, Chris Biscoe, Tony Kofi) on bass.
1st August 2018
Rob Luft

£8
Join us on the FINAL night of Rob Luft's tour; this promises to be something special.

An incredible guitarist and band playing compostions from one of last year's very best albums. Featuring some of the best musicians from the same generation that has brought you Dinosaur and Snowpoet, playing exquisitely balanced music, utterly distinctive, warmly lyrical, virtuosic yet so approachable, and with a rich emotional heart.

You may have caught Rob recently in his wonderful duet at The Lescar with Alice Zawadzki.

Rob Luft (guitar), Joe Wright (tenor saxophone), Joe Webb (hammond organ, piano and harmonium), Tom McCredie (bass), Corrie Dick (drums).
8th August 2018
Metamorphic

£8
When pianist and composer Laura Cole last brought her wonderfully expansive and beautifully arranged music to The Lescar it was one of our classic nights. With new music and a brilliant new album 'The Two Fridas', this is music with an intense and collective heart, covering spoken word, improvisation and tightly arranged passages of music, played by some of the best improvising musicians in the UK.

With Chris Williams (alto sax); John Martin (tenor/ soprano sax); Ollie Dover (bass clarinet); Kari Nergaard-Bleivik (vocals); Ruth Goller (electric/double bass); Seth Bennett (double bass); Johnny Hunter (drums); Laura Cole (piano).

These musicians and Laura's arrangements produce entrancing and powerfully emotional music.
Page last updated: 19th May 2018