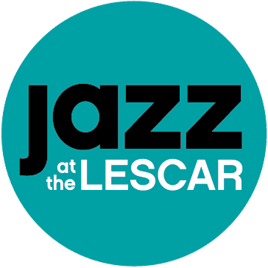 Jazz Promoter of the Year
in the
2018 Parliamentary Jazz Awards
Jazz at The Lescar is an award-winning jazz promoter based in Sheffield, hosting one of the UK's longest running weekly jazz nights, as well as occasional gigs at other venues around the city, covering a wide range of contemporary music, from local, regional, national and international touring artists, and showcasing the depth, creativity, and vibrancy of the jazz and improvised music scenes.
Run by musicians on a voluntary, not for profit basis, the nights are funded entirely through ticket sales for the gigs, and our legendary raffle!
Music starts at 8.45 pm, doors 8.15 pm.
Advance tickets are available for all Jazz at the Lescar gigs from Porter Brook Gallery (Sheffield Music Shop), Hickmott Road, (open 10am - 5pm, Tuesday - Saturday).

Jez Matthews
Email: lescarjazz@gmail.com
Telephone: 0774 020 1939

The Lescar Hotel
Sharrowvale Road
Sheffield
S11 8ZF (map)
www.thelescarhuntersbar.co.uk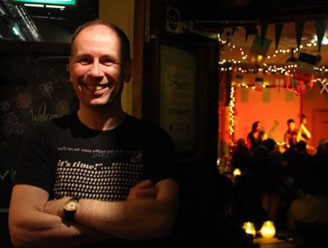 Sheffield Jazz
You can also catch some great jazz at Sheffield Jazz, with two seasons running annually throughout the Spring and Autumn at three venues: Crookes Social Club on Mulehouse Road, the Auditorium at Sheffield University Students Union on Western Bank, and the Crucible Theatre Studio.
www.sheffieldjazz.org.uk







14th August 2019
Riley Stone-Lonergan Trio

£8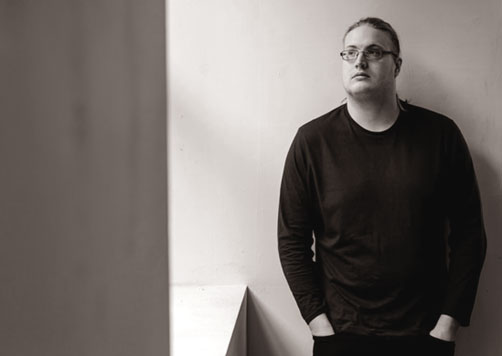 Riley is one of the most outstanding saxophonists playing in the UK today, a player who brings a sustained yet thoughtful and controlled fire to his playing.

He's joined in this powerful, interactive and rhythmically astute trio by London-based talents bassist Tim Thornton (Kurt Elling, Nigel Kennedy, Hiromi, Stan Sulzmann, Logan Richardson, Soweto Kinch, Guy Barker, Sir Willard White) and on drums Will Glaser (Soweto Kinch, Dame Cleo Laine, Sam Leak, Martin Speake).

Expect dynamic and adventurous group improvisation, with a strong melodic focus.
21st August 2019
elegies

£8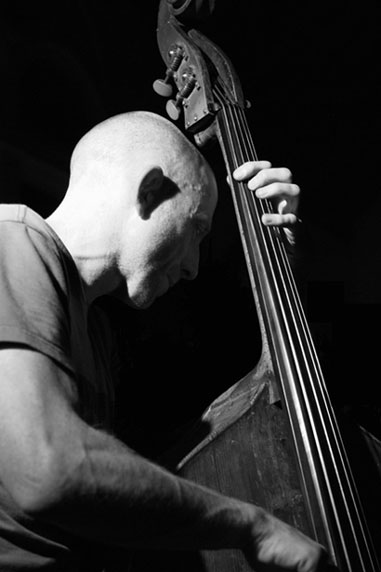 A unique line-up with roots in Yorkshire, playing original music written/arranged especially for this group of musicians and this gig.

Taking as original inspiration West African and Afro-Brazilian music, and in particular David Virelles and Nana Vasconcelos, but layering on top of that the distinctive musical experience and character of five strong original voices with their own influences from jazz, folk and improvised music.

With Tom Ward (clarinet and flute), Aby Vulliamy (viola), Jamie Taylor (guitar), Seth Bennett (double bass), John Arnesen (drums). Magical, expressive and intensely creative.
28th August 2019
Rafe's Dilemma

£8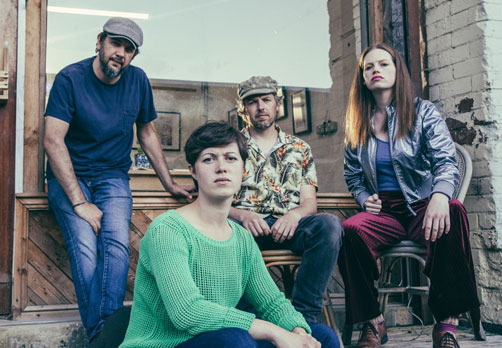 Originally commissioned for the 2018 Bolton Worktown Festival to celebrate the play Spring and Port Wine by Bill Naughton, Rafe's Dilemma mix jazz, electronic music and rock influences to bring you the story of a family on the edge, using spoken word, improvisation, synthesised soundscapes and carefully crafted songs.

With Nel Begley on vocals, Jamil Sheriff keyboards, Sam Vicary bass, and Katie Patterson drums, their music brings the original story to life in a unique and very different context, bringing to the fore the multitude of emotions that we all have towards our families and upbringings, with an entirely fresh musical perspective.
4th September 2019
Sloth Racket

£8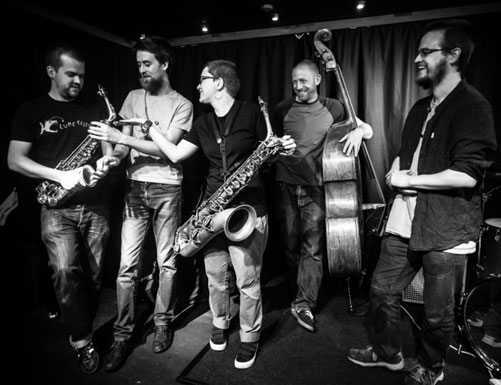 Fiery free jazz and heavy riffs! Sloth Racket is led by baritone saxophonist Cath Roberts, with Sam Andreae on alto sax, Anton Hunter on guitar, Seth Bennett on bass, and Johnny Hunter on drums.

Mixing written fragments with graphic notaton, freedom and structure, they release their 4th album 'Dismantle Yourself' in September 2019. Hear it first at The Lescar!

Energising, explorative, and expressive music from the cutting edge of the UK improvised music scene.
11th September 2019
Bobtail

£9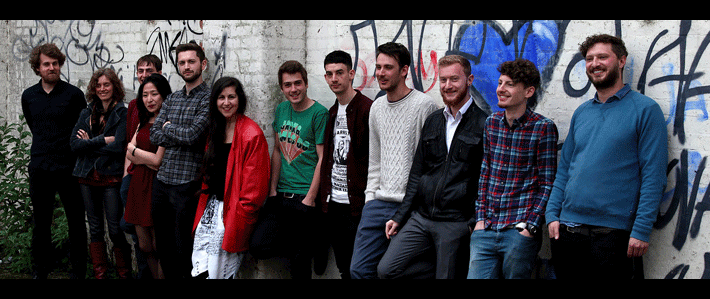 Beautiful and accomplished large ensemble music with a truly wide-screen dynamic, played by an electric and vibrant 11 piece line-up of talents from the Birmingham jazz scene, led by baritone saxophonist and composer Alicia Gardener-Trejo. Her experience includes playing with the likes of Percy Pursglove, Jason Singh, Jeff Williams, and this wonderful line-up and music are inspired in particular by Gunther Schuller, George Russell and the small classical ensembles of Stravinsky. The music sounds so fresh, with intricate compositions mingling freely with improvisation; textured, quirky and full of character.

Alicia Gardener-Trejo, Andy Isherwood, Lee Griffiths - Woodwinds, Sam Wooster - Trumpet, Faith Brackenbury - Violin/Voice, Caroline Weiner - French Horn, Tom Dunnett/David Sear - Trombones, Adam Jarvis - double bass, Tobie Carpenter - guitar, Euan Palmer - drums.
18th September 2019
Forj

£8

Definitely one of the most exciting new line-ups on the UK jazz scene, led by drummer Jonathan Silk, Forj features two of London's finest improvisers, Joe Wright and Josh Arcoleo both on tenor saxophones, and Nick Jurd on double bass.

Driving, expansive, interactive, purposeful, and intensely grooving yet rhythmically subtle music. They're inspired by the likes of Jim Black, Ornette Coleman and Chris Lightcap.

"Forj's set was a wild, muscular delight" - London Jazz News (UK)
25th September 2019
Archipelago x J Frisco

£8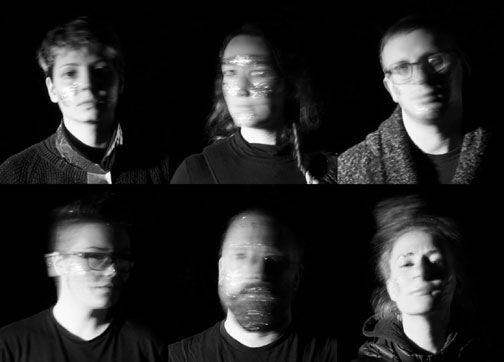 A true 'superband' collaboration bringing together two of the most exciting and innovative bands from the Northern creative music scene, mixing jazz-rock rhythms, explosive improvisation and minimal melodic lines, mystery, intensity and stillness, their music for this gig will be built around 'Escaping to Us; a string of songs composed by Faye MacCalman focusing on how light, colour and sound impact upon our mood, memory and perception of our experiences and highlight our subconscious worlds.

With Lara Jones Soprano Saxophone/FX/Voice, Faye MacCalman Reeds/Voice/Compositions, John Pope Bass Guitar/FX/Voice, Megan Roe Guitar/Voice, Christian Alderson Drums/Percussion/Voice, Jemma Freese Keys/FX/Voice.
Page last updated: 1st August 2019