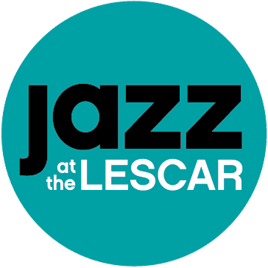 Jazz Promoter of the Year
in the
2018 Parliamentary Jazz Awards
Every Wednesday The Lescar is home to the best weekly jazz night in Sheffield. With a diverse range of music from local, regional and national touring artists who showcase the depth and vibrancy of the UK Jazz scene, it's an all year round jazz festival on your doorstep!
Music starts at 8.45 pm, doors 8.15 pm.
Advance tickets are available for all Jazz at the Lescar gigs from Porter Brook Gallery (Sheffield Music Shop), Hickmott Road, (open 10am - 5pm, Tuesday - Saturday).

Jez Matthews
Email: lescarjazz@gmail.com
Telephone: 0774 020 1939

The Lescar Hotel
Sharrowvale Road
Sheffield
S11 8ZF (map)
www.thelescarhuntersbar.co.uk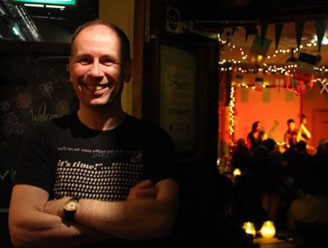 Sheffield Jazz
You can also catch some great jazz at Sheffield Jazz, with two seasons running annually throughout the Spring and Autumn at three venues: Crookes Social Club on Mulehouse Road, the Auditorium at Sheffield University Students Union on Western Bank, and the Crucible Theatre Studio.
www.sheffieldjazz.org.uk







12th December 2018
Asaf Sirkis and Sylwia Bialas Duet

£8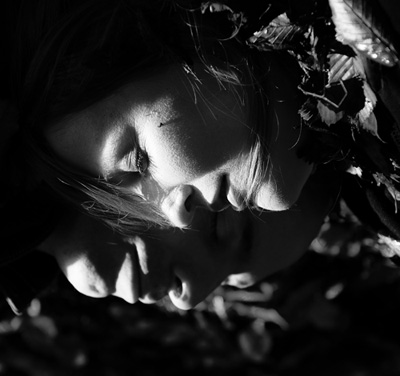 Something really different, atmospheric and incredibly beautiful; a brand new collaboration between drummer Asaf Sirkis, widely known for his work with Tim Garland, Jacob Collier, Gwilym Simcock, Larry Coryell (and many others) and extraordinary Polish singer, Sylwia Bialas.

Bringing improvisation together with folk music, jazz, south Indian, and groove influences, and mixed with a wide pallet of different and rare instruments sounds, they're set to record their debut album in 2019.

Sylwia Bialas - vocals, waterphone
Asaf Sirkis - drums, percussion, konnakol (south indian vocal percussion).
19th December 2018
Vipertime

£8
Emerging from the vibrant Leeds scene, Vipertime mix spiritual jazz, afrobeat and post punk to create energetic improvised music, combining inspiration in the music of 70s Addis Ababa and 60s Detroit, and the likes of Mulatu Astatke, Yusef Lateef, Polar Bear, The Stooges and Pharoah Sanders.

With Ben Powling (Mansion of Snakes, World Service Project) - saxophone, Matías Reed - bass, and two drummers: Charlie Grimwood and Luke Reddin Williams (Roller Trio).

Vipertime featured recently on Gilles Peterson's recent BBC Radio 6 UK jazz special, and look set to make a big impression in 2019.

*

* Xmas break *

*

9th January 2019
Helena Kay's KIM Trio

£8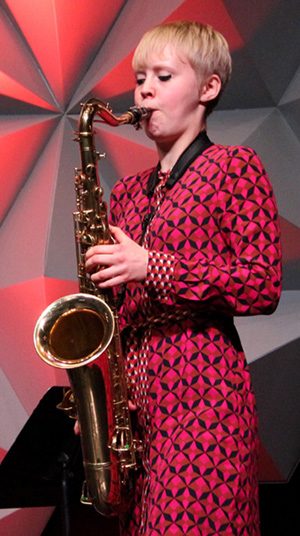 A really special start to 2019 with a tenor sax player that we've been looking forward to presenting for some time, a musician with an incredible sound and brimming with energy and rich melodic ideas, Helena Kay (winner Young Scottish Jazz Musician of the Year 2015, Peter Whittingham Award 2017).

Helena joins us with a great trio featuring Fergus Ireland (double bass) and David Ingamells (drums).

They come to us following appearances at London Jazz Festival, Glasgow Jazz Festival and on BBC Radio 3's Jazz Now programme. Interactive, swinging, inventive and lyrical music inspired by the likes of Sonny Rollins, Antonio Carlos Jobim, Melissa Aldana and Larry Goldings, and playing original and classic tunes.

Don't miss this gig!
16th January 2019
Thelonious Monk Tribute featuring Aaron Casserly Stewart

£8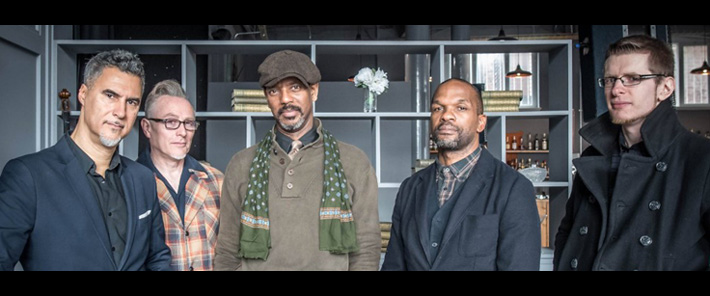 We're delighted to welcome to The Lescar a great singer with a wonderful voice, Aaron Casserly Stewart. Originally from the US, and former singer with the three time Grammy Award-winning the Sounds of Blackness, Aaron has made Sheffield his home, and for this gig he will be paying a very personal tribute to the music of the great jazz pianist and composer Thelonious Monk, using the incredible lyrics of legendary jazz vocalist Jon Hendricks, and Sally Swisher.

Bringing this wonderful music to life, Aaron will be joined by a band of the finest Sheffield-based talents, featuring Errol Francis - piano, Kent Roach (Montuno) - sax, Johnny Wood - bass, Paul Lawson - drums.
23rd January 2019
Johnny Hunter Quartet

£8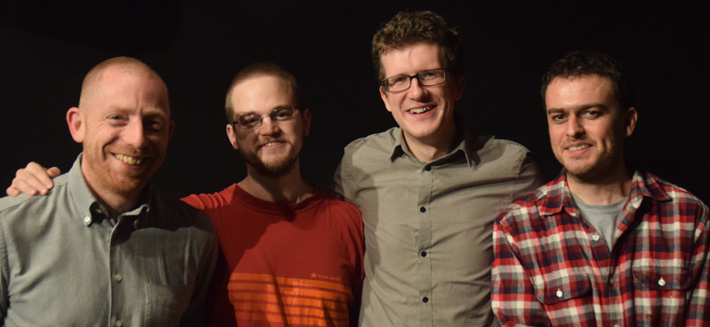 A welcome return for an energetic and creative drummer with his delightfully explorative and always so musical quartet, featuring Graham South (Beats & Pieces) on trumpet, Mark Hanslip (Outhouse, Nostalgia 77, Steve Lacy, Kenny Wheeler, Bob Brookmeyer) on tenor sax, Seth Bennett (Sloth Racket, Metamorphic) on double bass.

Johnny's quartet have performed at Ronnie Scott's, Kings Place, and at the London and Manchester Jazz Festivals. Expressive music simmering with adventure and freedom.

"Admirably reflects the independent creativity of the new Manchester scene." - John Fordham, The Guardian
30th January 2019
Jon Shenoy and Sam Dunn

£8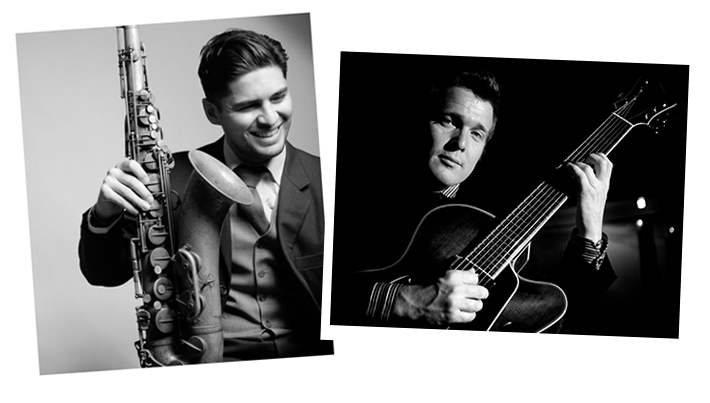 We bring together an intimate and swinging duet of two of the best players on their respective instruments in the UK; tenor sax and clarinet player Jon Shenoy is joined by guitarist Sam Dunn, until recently based in Sheffield and making a very welcome return.

A lyrical and contemporary sax player with a warm tone, Jon's playing has earned critical praise across the board, with appearances in the bands of Ivo Neame, Claire Martin, and Bad Ass Brass, as well as at the North Sea Jazz Festival and Ronnie Scotts. He's perfectly matched here with guitarist Sam Dunn (Perpetual Motion Machine, Judy Carmichael, Howard Alden), another really swinging musician.

Both bring a genuine command of the history of the music, tied to a contemporary approach, and will surely create a really special vibe, tailor-made for our cosy backroom venue at The Lescar.
Page last updated: 3rd December 2018