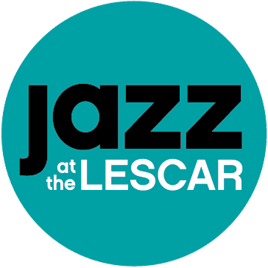 Every Wednesday The Lescar is home to the best weekly jazz night in Sheffield. With a diverse range of music from local, regional and national touring artists who showcase the depth and vibrancy of the UK Jazz scene, it's an all year round jazz festival on your doorstep!
Music starts at 8.45 pm, doors 8.15 pm.
Advance tickets are available for all Jazz at the Lescar gigs from Porter Brook Gallery (Sheffield Music Shop), Hickmott Road, (open 10am - 5pm, Tuesday - Saturday).

Jez Matthews
Email: lescarjazz@gmail.com
Telephone: 0774 020 1939

The Lescar Hotel
Sharrowvale Road
Sheffield
S11 8ZF (map)
www.thelescarhuntersbar.co.uk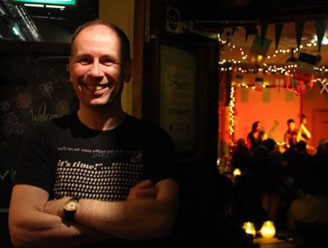 Sheffield Jazz
You can also catch some great jazz at Sheffield Jazz, with two seasons running annually throughout the Spring and Autumn at three venues: Crookes Social Club on Mulehouse Road, the Auditorium at Sheffield University Students Union on Western Bank, and the Crucible Theatre Studio.
www.sheffieldjazz.org.uk






24th January 2018
Beats and Pieces (10th Anniversary Tour)

£10




Change of venue

: this gig will be held at

Yellow Arch Studios

(Yellow Arch Studios, 30-36 Burton Road, Sheffield S3 8BX)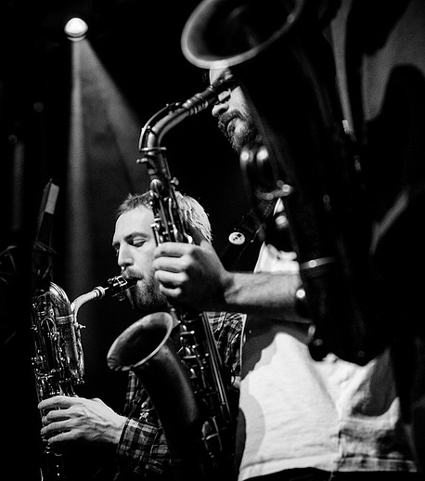 Ten years on from their first appearance at The Lescar, we feature a band who changed the landscape and perceptions of big band jazz in the UK with a radically different approach, ignoring standard repertoire and bringing influences that include Michael Jackson, Björk and Radiohead. They join us following a European tour and a prestigious appearance at the London Jazz Festival.

They've performed all over Europe, and scooped multiple awards along the way. Their most recent album ALL IN was recorded at Peter Gabriel's Real World Studios and reflected once more their diverse and energetic approach; incorporating minimalism, pop, and dance music into their dynamic sound.

Musical director Ben Cottrell has worked as an arranger with Laura Mvula, Esperanza Spalding, Everything Everything and Goldie.

The rest of the band includes saxophones: Anthony Brown, Oliver Dover, Tom Ward, trombones: Richard Foote, Simon Lodge, Rich McVeigh, trumpets: Owen Bryce, Graham South, Nick Walters, guitar: Anton Hunter, keys: Richard Jones, bass: Stewart Wilson, drums: Finlay Panter

"There hasn't been a 'live' British big band since Loose Tubes with the same degree of energetic spontaneity and enjoyment of performing as this one" Jazzwise
31st January 2018
Joy Ellis

£7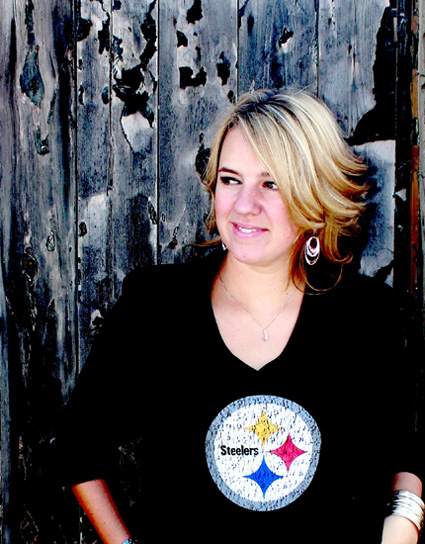 A rising star with a debut album 'Life on Land' just released on F-IRE, launched to a sell-out crowd at Soho's Pizza Express jazz club, and receiving rave reviews, Joy Ellis is a fine pianist, singer and composer who's original music is an engaging mix of jazz with dance grooves.

She's appeared at Ronnie Scotts, London Jazz Festival, Cork Jazz Festival, and is joined for her Sheffield debut by Billy Adamson on guitar, Paul Baxter on bass, and Adam Osmianski on drums.

'Startling debut from British singer-songwriter who sets her cool, poetic meditations...to a suitably restless, sophisticated jazz soundscape. Highly original work that creates a world of it's own.' Chris Ingham, MOJO ★★★★

Visit Joy's YouTube channel.
Visit Joy's Website.
7th February 2018
Matt Anderson

£7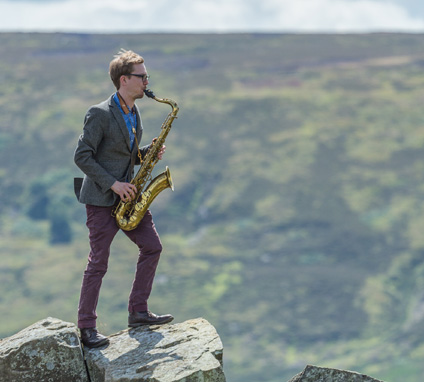 One of the most distinctive saxophonists in the country, and winner of the Dankworth Prize for Jazz Composition 2017, Matt Anderson brings a new quartet, mixing one of Matt's primary influences, Wayne Shorter, alongside folk music, European jazz, and rock.

Matt is joined by one of our finest pianists Jamil Sheriff, Sam Vicary on bass (Cinematic Orchestra, Manu Delago, Miguel Atwood-Ferguson, Stuart McCallum), and Jay Davis on drums (Big Bad Wolf, Ian Shaw).

A passionate, lyrical, and also very personal take on contemporary jazz.
14th February 2018
Bahla

£9




Change of venue

: this gig will be held at

Holt Cafe

(Holt Cafe, 156 Arundel St, Sheffield S1 4RE)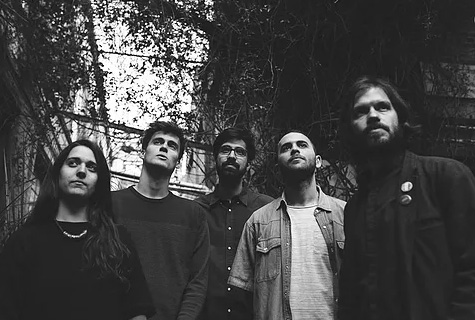 Join us for something really beautiful and different this Valentine's night, at a new and wonderful venue for us, Holt Cafe.

A new sound from London, formed by Venezuelan pianist Joseph Costi and English guitarist Tal Janes bring a unique mix of cinematic jazz entangled with Jewish folklore. Interested in how migration and displacement shapes cultures, their debut album Imprints finds a way to embrace multiculturalism and draws on a rich tapestry of liturgical melodies, North-African rhythms and more contemporary influences such as Radiohead and Polar Bear.

A line-up of some of the finest musicians on the London scene brings it all to life: Ines Loubet - Voice & Percussion, Tal Janes - Guitar, Joseph Costi - Piano/Keys, Andrea Di Biase - Double Bass, Ben Brown - Drums.

'A truly unique and beautiful record' - Line of Best Fit 'Arrestingly different' - MOJO
21st February 2018
Seth Bennett 'What Love'

£8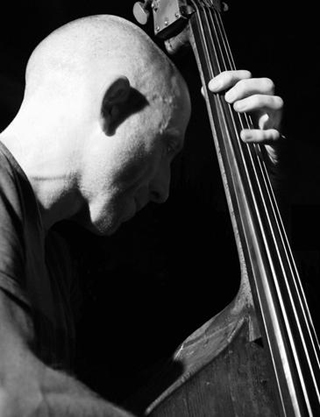 Originally from Sheffield, bassist Seth Bennett has built a reputation as one of the country's most virtuosic and restlessly inventive musicians, with a background playing punk, his music shows influences from jazz and free improvisation to folk and contemporary classical.

Seth brings a band playing music inspired by the legendary bass player Charles Mingus, a huge line-up of eight of the most energetic and creative musicians in the UK.

Ollie Dover - alto sax and bass clarinet, Simon Prince - tenor sax and flute, Cath Roberts - bari sax, Kim Macari Stone-Lonergan - trumpet, George Murray - trombone, Adam Fairhall - piano, Johnny Hunter - drums, Seth Bennett - double bass.

Expect musical fireworks alongside fiery improvisation and innovative versions of classic tunes.
28th February 2018
Rick Simpson Trio

£7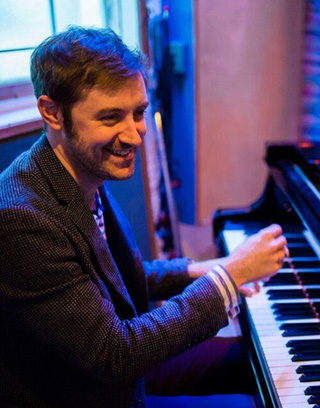 A true rising star, pianist Rick Simpson's Klammer Ensemble drew a lot of critical attention in the last couple of years.

Rick brings a phenomenal new piano trio to The Lescar, featuring luminaries of the London jazz scene, Sam Lasserson (bass) and Will Glaser (drums).

Between them these incredible musicians play and record regularly with the likes of George Crowley, Jeff Williams, Julian Arguelles, Andrew McCormack, Ethan Iverson, Stan Sulzmann, Martin Speake, Nikki Iles, Ian Shaw and Julian Joseph.
7th March 2018
Jamie Taylor / Richard Iles Quartet

£7
One of our most wonderful gigs in 2017, we welcome back guitarist Jamie Taylor, a Hofner artist, who has worked with a range of musicians including Steve Fishwick, Sebastiaan DeKrom, Alan Barnes, Tori Freestone, Laura Jurd, Richard Hawley, and members of Cinematic Orchestra.

Richard Iles on flugelhorn has a list of playing credits including Kenny Wheeler, Vince Mendoza, Bill Frisell, Peter Erskine, John Taylor, and many others.

Both Richard and Jamie are fluid, melodic and thoughtful contemporary improvisers with a deep knowledge of the jazz tradition. They're joined by a choice rhythm section, Garry Jackson (bass) and Eryl Roberts (drums). Beautiful, intimate, swinging and expressive music.
14th March 2018
Phil Meadows Quartet

£7
Award-winning saxophonist Phil Meadows' music is a wonderful mix of melodic playing and head-nodding grooves, influenced by the likes of Go Go Penguin, Portico Quartet, and Tigran, and inspired by global sounds covering classical, hip-hop, electronica, and contemporary music. His awards include two Parliamentary Jazz Awards, as well as featuring heavily on BBC Radio and Jazz FM, and sharing international stages with the likes of Matthew Herbert, Phronesis, Ingrid Jensen, and Femi Temowo.

He brings with us a band brimming with energy and talent from the London scene, Michael De Souza - Guitar, Joe Downard - Bass, Jay Davis - Drums.
21st March 2018
Elliot Galvin Trio

£7
We're privileged to welcome three musicians at the forefront of their generation, led by brilliant maverick pianist Elliot Galvin, and touring with a brilliant new album 'The Influencing Machine', Elliot's third as leader, out on Edition Records in January, and set to be one of 2018's best releases.

Two of the band are at the core of the Mercury-nominated Dinosaur, Elliot and drummer Corrie Dick, and they're joined by bass player Tom McCredie to form one of the most unique, bold and idiosyncratic piano trios on the European jazz scene. The music is a leap forward for the trio, incorporating electronic sounds from analogue synths, Hammond Organ, self-hacked children's toys found in charity shops, and also electric guitar added to the mix.

Unmissable, fresh, and relevant music.
Page last updated: 22nd January 2018