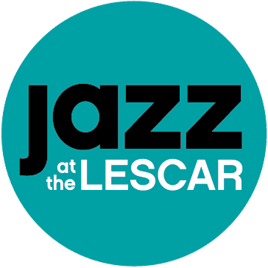 Every Wednesday The Lescar is home to the best weekly jazz night in Sheffield. With a diverse range of music from local, regional and national touring artists who showcase the depth and vibrancy of the UK Jazz scene, it's an all year round jazz festival on your doorstep!
Music starts at 8.45 pm, doors 8.15 pm.
Advance tickets are available for all Jazz at the Lescar gigs from Porter Brook Gallery (Sheffield Music Shop), Hickmott Road, (open 10am - 5pm, Tuesday - Saturday).

Jez Matthews
Email: lescarjazz@gmail.com
Telephone: 0774 020 1939

The Lescar Hotel
Sharrowvale Road
Sheffield
S11 8ZF (map)
www.thelescarhuntersbar.co.uk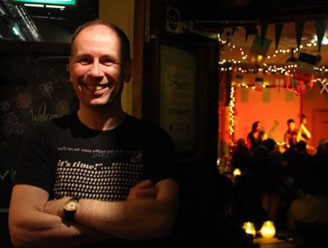 Sheffield Jazz
You can also catch some great jazz at Sheffield Jazz, with two seasons running annually throughout the Spring and Autumn at three venues: Crookes Social Club on Mulehouse Road, the Auditorium at Sheffield University Students Union on Western Bank, and the Crucible Theatre Studio.
www.sheffieldjazz.org.uk






21st March 2018
Elliot Galvin Trio

£7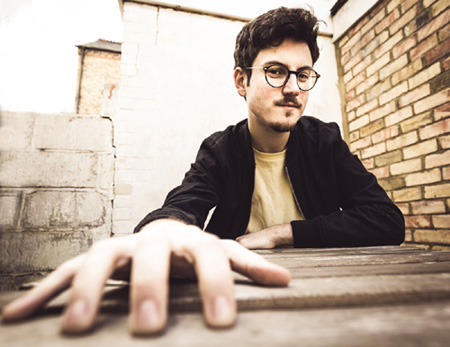 Three musicians at the forefront of their generation, led by brilliant maverick pianist Elliot Galvin, and touring with a brilliant new album 'The Influencing Machine', Elliot's third as leader, out on Edition Records in January, and set to be one of 2018's best releases.

Two of the band are at the core of the Mercury-nominated Dinosaur, Elliot and drummer Corrie Dick, and they're joined by bass player Tom McCredie to form one of the most unique, bold and idiosyncratic piano trios on the European jazz scene.

The music is a leap forward for the trio, incorporating electronic sounds from analogue synths, Hammond organ, self-hacked children's toys found in charity shops, and also electric guitar added to the mix. Unmissable, fresh, and relevant music.
28th March 2018
Teduloca

£7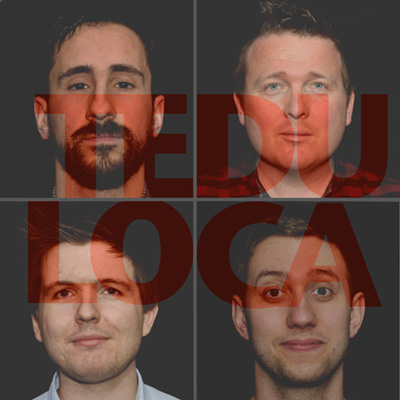 Dynamic and utterly contemporary, Teduloca bring a heavy combination of swing and grooves mixed with thoughtful harmonies, all played by a first class quartet line up, featuring award-winning tenor sax player Nadim Teimoori, Sam Dunn (guitar), Martin Longhawn (organ), Tim Carter (drums).

Based in the North (guitarist Sam Dunn is from Sheffield, you may have caught him playing with Perpetual Motion Machine and Alan Barnes/Jamie Taylor), Teduloca come to us as part of a UK wide tour in advance of the release of their first album.

'Nadim's voice on the tenor is thoughtful, melodic, harmonically advanced, and creative. Beautiful!' - Chris Potter

'Sam Dunn is a wonderful musician on all levels. He has a wide, interesting repertoire, beautiful sound, and is equally compelling with ballads and burners.' - Judy Carmichael
4th April 2018
Alice Zawadzki and Rob Luft

£7
A unique and unmissable duet from two stars of the new UK jazz scene.

Vocalist, violinist, songwriter and composer Alice Zawadzki is an original, committed and passionate performer. A distinctive presence on the creative European music scene with a supple voice and strongly lyrical violin playing, she has performed all over the world and her music has appeared in major films and TV series.

Award winning guitarist Rob Luft is one of the most sought after musicians around, his debut album 'Riser' being one of 2017's finest, acclaimed across Europe.

Their energy and virtuosity on a mix of folk songs in different languages and styles, combined with their own original music, is sure to create a very special and intimate evening for us all at The Lescar. Really, don't miss this!

'Beguiling, unorthodox and pure' - The Independent

'Uncategorisable, beautiful - a real force to be reckoned with' - Jamie Cullum, BBC Radio 2 (about Alice Zawadzki)

'...a singular talent, a fluent improviser and a composer of catchy, earthy, infectiously upbeat tunes ... Luft's sound is joyously original, robust and in-your-face...' - The Irish Times
11th April 2018
Sara Coleman

£7
One of the UK's finest musicians, singer/songwriter Sara Coleman visits us as part of a tour showcasing her new album, taking in a whole run of prestigious venues and festivals, not least the Cheltenham and Bristol jazz festivals.

Sara is an award-winning artist and educator who's career takes in work with the likes of Laura Mvula, Lianne Carroll, Jacqui Dankworth, appearances at the BBC Proms and many festivals across the UK, also sharing stages with the likes of Claire Martin and Josť James.

She brings a wonderful quartet that showcases her love of classic songwriting and instinctive improvisational energy, featuring Rebecca Nash (keys), Ben Markland (bass), and Steve Banks (guitar). Soulful, assured and emotionally direct music.
18th April 2018
John Law's Congregation

£7
Pianist John Law did a wonderful gig for us a couple of years ago, so we're very excited to welcome him back. One of Europe's leading jazz pianist/composers, with 40+ recordings, he's played at venues and festivals worldwide, including London Jazz Festival, Ronnie Scotts, the Bimhuis, and the North Sea Jazz Festival.

Mixing contemporary jazz with rock and electronic music, the quartet line-up now features James Mainwaring (from Mercury Prize nominees, Roller Trio) on sax, guitar and electronics. With a new recording, their music has a very direct appeal, full of great anthemic melodies, mixed with more complex harmonies and rhythms.

'One of the under-recognised giants of British modern jazz/new music piano' - Downtown Music Gallery, New York
25th April 2018
The Paradise Trio

£7
The return of three incredible musicians, all based in Manchester, playing absolutely beautiful music. Richard Iles on flugelhorn, is a fluid improviser who's list of playing credits includes Kenny Wheeler, Vince Mendoza, Bill Frisell, Peter Erskine, John Taylor, and many others.

Mike Walker (Impossible Gentlemen, George Russell) on guitar, is simply one of the UK's most renowned guitarists; you may have seen him at The Lescar in his duo with Stuart McCallum.

Les Chisnall is a wonderful pianist much deserving of wider recognition, as well as being a highly respected educator. Their music is conversational, reflective, engaging and intimate.
2nd May 2018
Crowley / Luft / Giles

£7
Three of the most acclaimed acclaimed and virtuosic musicians around combine to form an explosive trio.

George Crowley (Melt Yourself Down, Yazz Ahmed, Red Snapper, Corrie Dick's Impossible Things, Olie Brice, Mount Kimbie) is an expressive and energetic tenor sax player with a wonderful sound.

Award-winning guitarist Rob Luft's 'Riser' was one of 2017's finest albums, and he comes to us as one of the most sought after musicians on the UK scene, a versatile musician with an extraordinary, yet always tastefully deployed technique.

Another award winner, drummer Tim Giles (Fraud, Art Farmer, Charles McPherson, Ben Lamdin, Iain Ballamy, Stan Sulzmann, Kenny Wheeler, Norma Winstone), has spent his career at the cutting edge of the music, a skilled, creative and energetic drummer.
9th May 2018
Vula Viel

£8
We welcome back Bex Burch, surely one of the most energetic and focussed performers on the UK scene, with an incredible line-up that features two absolute legends in Ruth Goller (electric bass), and Jim Hart (drums).

'Vula Viel' means 'Good is Good' in Dagaare, the language of the tribe in Upper West Ghana where Bex Burch lived, farmed and studied for three years. Vula Viel's music is intensely rhythmic; a uniquely engaging mix of African, punk and minimalist influences. Based around the Gyil (the Dagaare xylophone made of sacred lliga wood). Hear the music from their upcoming album 'Do Not Be Afraid' for the first time at The Lescar. Book early!

'One of my discoveries for the London Jazz Festival... Good is Good' - Gilles Peterson

'Beautiful ... Dance to it, Make Love to it, Consume it, Listen to it, Stare at the Clouds to it.. That music deserves good reactions!' - Iggy Pop
16th May 2018
Riff Raff

£8
A phenomenal line-up of the best UK talent, with a new album on Loop Records 'Challenger Deep'; bass player Dave Manington's Riff Raff bring a whole load of influences from folk, electronic music and contemporary classical music together in a truly accessible mix, with melodic, empathetic ensemble playing, grooves, wordless vocals, complex harmonies and expressive improvisation.

Featuring Brigitte Beraha - vocals (Kenny Wheeler, London Jazz Orchestra), Tomas Challenger - tenor saxophone (Foufolah, Red Snapper), Ivo Neame - Fender Rhodes, Mellotron, Hammond organ (Phronesis, Marius Neset), Rob Updegraff - guitar (Alani, Beth Rowley/Zigaboo Modeliste), Dave Manington - bass (Julian Arguelles, Marius Neset, Gwilym Simcock, Mark Lockheart, Tim Garland, Iain Ballamy, Gwyneth Herbert, Pete King and Alan Barnes), Tim Giles - drums (Iain Ballamy, Art Farmer).
23rd May 2018
Shatners Basson

£7
Eccentric, idiosyncratic, razor sharp, and unlike anything else!

Shatner's Bassoon emerged from the defiantly creative Leeds improv scene in 2010. Influenced by the likes of Tim Berne, Mr. Bungle, John Zorn, Frank Zappa, Tyshawn Sorey, they bring influences and experience from eastern European folk, Hindustani music, Brazilian music, straight ahead and free jazz, reggae, metal, contemporary classical and musique concrete. Their music is densely constructed, with intense riffs, ambient textures right next to heavy grooves, and subverting cliche and convention to produce something that is both sinister and surreal.

With Michael Bardon - bass/electronics, Ollie Dover - sax/clarinet, Joost Hendrickx - drums/electronics, Johnny Richards - keys/electronics and Craig Scott - guitar/electronics.
Page last updated: 19th March 2018