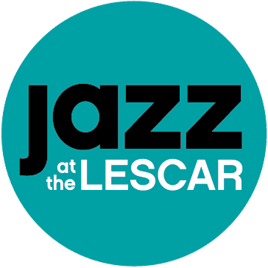 Every Wednesday The Lescar is home to the best weekly jazz night in Sheffield. With a diverse range of music from local, regional and national touring artists who showcase the depth and vibrancy of the UK Jazz scene, it's an all year round jazz festival on your doorstep!
Music starts at 8.45 pm, doors 8.15 pm.
Advance tickets are available for all Jazz at the Lescar gigs from Porter Brook Gallery (Sheffield Music Shop), Hickmott Road, (open 10am - 5pm, Tuesday - Saturday).

Jez Matthews
Email: lescarjazz@gmail.com
Telephone: 0774 020 1939

The Lescar Hotel
Sharrowvale Road
Sheffield
S11 8ZF (map)
www.thelescarhuntersbar.co.uk






Sheffield Jazz
You can also catch some great jazz at Sheffield Jazz, with two seasons running annually throughout the Spring and Autumn at three venues: Millennium Hall on Ecclesall Road, the Auditorium at Sheffield University Students Union on Western Bank, and the Crucible Theatre Studio.
www.sheffieldjazz.org.uk






Please note: from January 2016 the music will start at 8.45 pm (15 minutes earlier).
25th May 2016
David Lyttle Trio featuring Tom Harrison

£6
A brilliant trio led by MOBO Award nominated drummer David Lyttle, who's album 'Faces' attracted international attention, with Rolling Stone magazine describing it as 'one of the best listening experiences you're likely to have all year'. He's collaborated with international stars Joe Lovano, Greg Osby, Soweto Kinch, Terell Stafford, Cleveland Watkiss and Jason Rebello. This group also features two of the country's finest rising star musicians, both on a real upward trajectory, alto saxophonist Tom Harrison, a fearless and swinging improviser, and Conor Chaplin on bass, known for his work with Laura Jurd, Iain Ballamy and WorldService Project.

'...notably assured technique, greased lightning reflexes and an unfailing sense of swing.a prolific composer too.' - Jazzwise
1st June 2016
Olie Brice Quintet

£7
A simply unmissable all-star band, led by a fine innovative and adventurous bass player, Olie Brice, with brilliant US drummer Jeff Williams (Stan Getz, Lee Konitz, Dave Liebman, Joe Lovano, Paul Bley, Bill McHenry, Ethan Iverson), and a trio of the finest UK talents in Mike Fletcher (C Melody and Alto Sax), Alex Bonney (trumpet), George Crowley (tenor sax). Their music mixes accessible themes with inventive exploratory soloing, played by five incredible musicians capable of making the most out of the open spaces in the music with their own highly individual statements. Olie's album 'Immune to Clockwork' released on the Polish record label Multikulti Project was one of the best of 2015, along with Mike Fletcher's 'Vuelta' album, which also featured Jeff and Olie.
8th June 2016
John Martin's Hidden Notes

£6
John Martin has visited us before with Laura Cole's wonderful Metamorphic band. With this band he presents a unique, beautiful and emotive sound world, based on a personal exploration of his chosen instrument, the tenor saxophone. Resulting from this is a highly original set of varied and lyrical compositions; rhythmic, melodic, and affecting. The band is first class, featuring some of the finest talents on the London jazz scene, Ralph Wyld (Vibraphone), Rob Updegraff (Guitar), Tim Fairhall (Double bass) and Tim Giles (Drums).

'The lyrical sway of Andy Sheppard, the atmospherics of Jan Garbarek, the pensiveness of Kenny Wheeler and the country-chime of early Keith Jarrett' John Fordham, The Guardain
15th June 2016
Michelson Morley

£6
With a new album, 'Strange Courage' due out on Babel Records, one of the UK's most innovative and exciting bands, mixing a minimalist approach and mysterious electronic textures with open spaces for improvisation. Led by saxophonist Jake McMurchie (Get The Blessing), and featuring Dan Messore (Indigo Kid) on guitar, Will Harris (Moonlight Saving Time, Alan Barnes) on bass, and Mark Whitlam (Alan Barnes, Tina May, Nick Malcolm) on drums.
22nd June 2016
Richard Iles

£6
Three incredible musicians, all based in Manchester, playing absolutely beautiful music. Richard Iles on flugelhorn, is a fluid improviser who's list of playing credits includes Kenny Wheeler, Vince Mendoza, Bill Frisell, Peter Erskine, John Taylor, and many others. Mike Walker (Impossible Gentlemen) on guitar, is simply one of the UK's most reknowned guitarists, and Les Chisnall is a wonderful pianist much deserving of wider recognition, as well as being a highly respected educator. Conversational, reflective, engaging and intimate music of the highest quality. We're so pleased that they're coming to The Lescar.
29th June 2016
Organik Fource

£6
A long overdue Lescar performance by a group featuring some of the most popular musicians in the region. Featuring the fine Hammond organ playing of Wendy Kirkland and powerful sax player Stuart MacDonald, they're joined by swinging guitarist, Pat Sprakes, and undeniably one of the best drummers around Caroline Boaden. Inspired by George Benson, Lonnie Smith and Ronnie Kuber, they'll be injecting soul-jazz and funk grooves into some classic movie themes. Voted best band at Burton Jazz Festival 2013, they've worked with many leading lights on the UK jazz scene, including Alan Barnes, Jim Mullen, Tony Kofi, Phil Robson, Nigel Price and Roger Beaujolais. Expect this to swing and groove like all the best Hammond organ bands! Wendy and Pat also run Chesterfield Jazz on Thursday nights and occasional Sundays. Go check them out!
6th July 2016
C Bop

£6
As always we extend a warm welcome home for former Lescar impresario and Sheffield jazz celebrity Chris Walker with his energetic and funky band of Sheffield's finest, with Piero Tucci (keys and sax), Alex Henderson (bass) and Phil Johnson (drums). Sure to be a busy night, you can expect to hear a combination of influences, from Wes Montgomery and George Benson to Pat Metheny, Mike Stern, Michael Brecker, John Scofield and Snarky Puppy. Arrive early for this one!
13th July 2016
Pete Lyons Septet

£7
One of the region's most respected musicians, tenor sax player Pete Lyons returns with his LX:VII Septet. This seven piece band is filled with musicians from the Sheffield and Manchester jazz scenes, playing Pete's own compositions; music with integrity that truly reflects Pete's personality and influences, from Wayne Shorter to Kenny Wheeler and beyond; by turns dense, complex, melodic, and arranged, yet passionate and with plenty of space for individual expression from all involved. Featuring John Hulme on trumpet, flautist Henrik Linnemann, Hannah Brady, on alto sax, Jez Matthews on piano, and Graham Jones on bass, and drummer Johnny Hunter.
20th July 2016
Tipping Point

(in association with Jazz North)

£6
From the Leeds creative music scene, Mercury nominated Roller Trio sax player James Mainwaring returns with this brilliant band, featuring internationally recognised improvised music legend Matthew Bourne (Fender Rhodes) and two of the UK's most individual instrumentalists; Michael Bardon (double bass) and Joost Hendrickx (drums). With influences covering jazz, contemporary classical and north Indian classical, their music ranges from reflective ambience to something altogether more aggressive, and as you would expect from this combination of musicians its playful, idiosyncratic, unorthodox and never less than surprising.
27th July 2016
Mammal Hands

£7
After a sellout gig last year, this one is sure to be rammed for one of the most talked about bands around, following in the footsteps of Gogo Penguin on Manchester's Gondwana record label. Nick Smart (piano), Jesse Barrett (drums and percussion) and Jordan Smart (sax) draw influence from Steve Reich to Bonobo and Pharoah Sanders to Cinematic Orchestra, alongside elements of North Indian and African music. Its a beautiful and unique sound, approachable, emotive and hypnotic. Their latest album 'Floa' is released on 27th May; hear the live version first at The Lescar. Tickets available in advance, don't miss out!
3rd August 2016
Matthew Read Trio

£6
Matthew Read is a wonderful melodic bass player, winner of the prestigious 2016 Dankworth Prize for Big Band composition (previous winners include trombonist Tom Green), and with a string of appearances at major jazz venues (Ronnie Scott's, The Vortex, The Barbican and more) under his belt. Playing original music encompassing styles from jazz, folk, country, spirituals, improvised music and both European and American church musics, its original, inventive and really approachable. The trio's debut album 'Anecdotes' released in April this year, was co-produced with Laura Jurd. The trio also features Benedict Wood (Guitar) and Arthur Newell (Drums), all future stars of the UK jazz scene.
10th August 2016
Let Spin

£6
A truly all-star band, featuring members of Melt Yourself Down, Mercury music nominees Led Bib, Beats & Pieces Big Band, and Moss Project, and described by The Guardian as 'a significant new UK jazz force'. Let Spin consists of Moss Freed (guitar), Ruth Goller (bass), Chris Williams (sax), and Finlay Panter (drums). Four great individual voices yet with a really cohesive group sound. Their music moves quickly from thrashy punk to heavy grooves and more reflective and complex territory, with influences from Rage Against The Machine, Bill Frisell and Middle Eastern folk music.

"...rock fury and sonic overload.exploding into killer riffage.with blistering solos from Freed and Williams. " The Jazz Mann
17th August 2016
Misha Gray's Prehistoric Jazz Quintet

£6
One of the best surprises we've had at The Lescar over the last few years was this wonderful vibrant and energising band featuring musicians based in Manchester, and led by France-based pianist Misha Gray. Featuring Nick Walters (trumpet), Kyran Matthews (sax), Misha Gray (piano), Hugo Harrison (bass), Johnny Hunter (drums). We couldn't wait to get them back. Blistering solos, and soulful arrangements and playing. If you don't come along and hear their wonderful 'Cave of the Forest King', you won't have lived! Sure to be a highlight of the year at The Lescar.
24th August 2016
Garry Jackson, with Matthew Bourne and Sam Hobbs

£6
A wonderfully inventive piano trio who blew us all away last year, featuring a swift return for Matthew Bourne, one of the most innovative musicians to have emerged from the UK jazz and improvised music scenes, and a commanding pianist with incredible technique, joined by two huge talents from the Leeds jazz scene: Garry Jackson is a forceful and rhythmic bass player, and Sam Hobbs on drums is a long time associate of Matthew's, notably on a Ninja tunes reworking of Amon Tobim's music. Expect intensity, surprises and beautiful music in equal measure.

"Bourne confronts listeners with the rawness of his music, rather than manipulating them with familiar licks. He improvises with a cyclonic energy and virtuosity, and rummages in a bag of influences gathered from all over the past century's music" The Guardian
Page last updated: 23rd May 2016